UConn has developed web-based continuing pharmacy education activities to enhance the practice of pharmacists and assist pharmacists in making sound clinical decisions to affect the outcome of anticoagulation therapy for the patients they serve. There are a total of 12 hours of CPE credit available. Successful completion of these 12 hours (13 activities) or equivalent training will prepare the pharmacist for the Anticoagulation Traineeship, which described below in the Additional Information Box.
The activities below are available separately for $17/hr or as a bundle price of $140 for all 13 activities (12 hours). These are the pre-requisites for the anticoagulation traineeship. Any pharmacist who wishes to increase their knowledge of anticoagulation may take any of the programs below.
When you are ready to submit quiz answers, go to the Blue "Take Test/Evaluation" Button.
Pharmacists who are interested in making sound clinical decisions to affect the outcome of anticoagulation therapy for the patients they serve.
This activity is NOT accredited for technicians.
Pharmacist Learning Objectives
At the end of this application-based continuing education activity, the pharmacist will be able to:
Discuss managing techniques for challenging patient types including alcoholism, pregnancy, and patients with Antiphospholipid Antibodies Syndrome
Describe the discrepancy between POC testing and laboratory measurement of INR
Discuss the evidence for 12 week follow up visits and how to determine which patients are  appropriate
Evaluate anticoagulation therapy for selected challenging cases
Release Date
Released:  06/01/2022
Expires:  05/31/2025
ACPE UAN Codes
0009-0000-22-038-H01-P

Accreditation Hours
1.0 hours of CE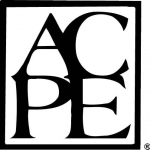 The University of Connecticut, School of Pharmacy, is accredited by the Accreditation Council for Pharmacy Education as a provider of continuing pharmacy education.  Statements of credit for the online activity ADD ACPE UAN 0009-0000-22-038-H01-P will be awarded when the post test and evaluation have been completed and passed with a 70% or better. Your CE credits will be uploaded to your CPE monitor profile within 2 weeks of completion of the program.
Requirements for Successful Completion
Michael Smith, PharmD, CACP, BCPS
East Region Clinical Manager, Pharmacy
Hartford Healthcare
William W. Backus Hospital
Norwich, CT
In accordance with the Accreditation Council for Pharmacy Education (ACPE) Criteria for Quality and Interpretive Guidelines, The University of Connecticut School of Pharmacy requires that faculty disclose any relationship that the faculty may have with commercial entities whose products or services may be mentioned in the activity.
Dr. Smith has no relationship with an ineligible company and therefore has nothing to disclose.
The material presented here does not necessarily reflect the views of The University of Connecticut School of Pharmacy or its co-sponsor affiliates. These materials may discuss uses and dosages for therapeutic products, processes, procedures and inferred diagnoses that have not been approved by the United States Food and Drug Administration. A qualified health care professional should be consulted before using any therapeutic product discussed. All readers and continuing education participants should verify all information and data before treating patients or employing any therapies described in this continuing education activity.
Additional Courses Available for

Anticoagulation