The School of Pharmacy Henry A. Palmer CE Finale, named for beloved professor and mentor, Dr. Henry A. Palmer, is a continuing education program offered at the end of each calendar year. Held during December, the program helps pharmacists and perhpas pharmacy technicians fulfill their last minute CE requirements. The program is typically not a single theme, but an ala carte program offering a variety of presentations covering contemporary issues in pharmacy practice/therapeutics. These are recordings of the encore webinars presented the week following the live event.  This is NOT considered  live CE, but is enduring CE.
When you are ready to submit quiz answers, go to the Blue "Take Test/Evaluation" Button.
Pharmacists and Pharmacy Technicians interested in Clinical Practice.
Pharmacist & Pharmacy Techncian Learning Objectives
At the end of this knowledge-based continuing education activity, the learner will be able to:
·        Describe the current drug overdose crisis.
·        Elaborate how COVID-19 has affected substance use disorder
·        Discuss regulatory and public health activities that could mitigate the problem.
Release Date
Released:  12/11/2020
Expires:  12/11/2023
ACPE UAN Codes
0009-0000-20-067-H03-P/T

Accreditation Hours
1.0 hours of CE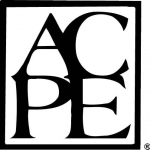 The University of Connecticut, School of Pharmacy, is accredited by the Accreditation Council for Pharmacy Education as a provider of continuing pharmacy education.  Statements of credit for the online activity ADD ACPE UAN 0009-0000-20-067-H03-P/T will be awarded when the post test and evaluation have been completed and passed with a 70% or better. Your CE credits will be uploaded to your CPE monitor profile within 2 weeks of completion of the program.
Requirements for Successful Completion
Gerald Gianutsos, PhD, JD
Emeritus Associate Professor of Pharmacology
University of Connecticut School of Pharmacy
Storrs, CT
In accordance with the Accreditation Council for Pharmacy Education (ACPE) Criteria for Quality and Interpretive Guidelines, The University of Connecticut School of Pharmacy requires that faculty disclose any relationship that the faculty may have with commercial entities whose products or services may be mentioned in the activity.
Dr. Gianutsos has no relationship with an ineligible company and therefore has nothing to disclose.
The material presented here does not necessarily reflect the views of The University of Connecticut School of Pharmacy or its co-sponsor affiliates. These materials may discuss uses and dosages for therapeutic products, processes, procedures and inferred diagnoses that have not been approved by the United States Food and Drug Administration. A qualified health care professional should be consulted before using any therapeutic product discussed. All readers and continuing education participants should verify all information and data before treating patients or employing any therapies described in this continuing education activity.