Diabetes Care in the Pharmacy
Tech Talk, Immunization Insight, and Cognition Changes (And How to Handle Them)
After participating in this activity, pharmacists will be able to:
Discuss diabetes mellitus and its current guidelines with an emphasis on SMBG and immunization
Explain treatment approaches, comorbidities, and risk-factors in patient-friendly language
Analyze treatment for gaps in care or duplicate therapies
Differentiate among new options for self-monitoring blood glucose After participating in this activity, pharmacy technicians will be able to:
Recognize the common types of diabetes mellitus and typical medications used for its treatment
List important steps that patients need to follow when using SMBG technology
Identify common complications associated with diabetes
Determine when to refer patients to the pharmacist for recommendations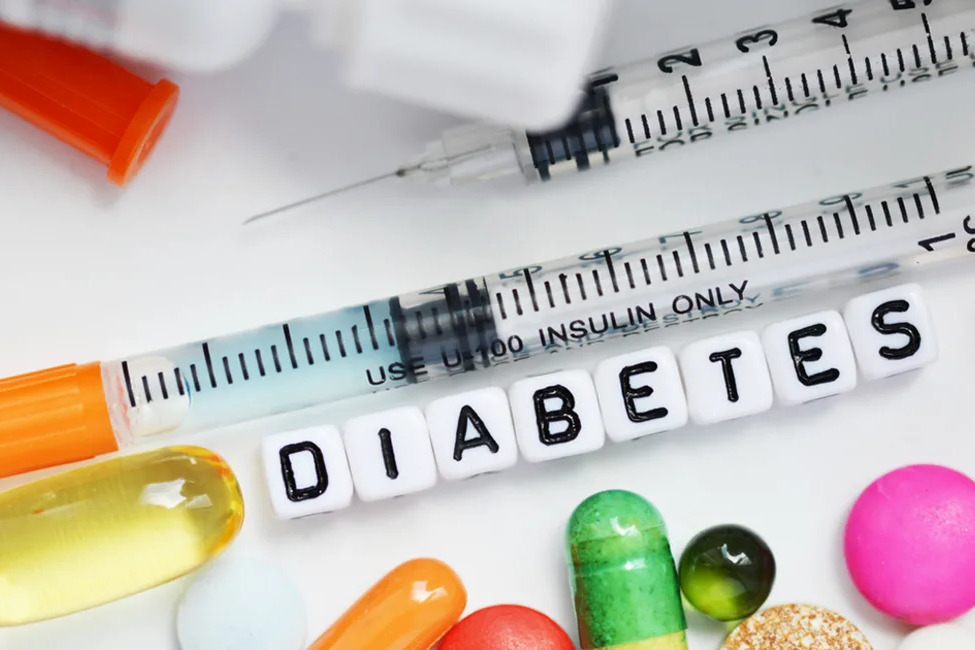 Session Offered
Release Date: August 15, 2020
Expiration Date: August 15,2020
Session Codes
20YC58-VXT84 Pharmacist
20YC58-HBC49 Pharmacy Technician
Accreditation Hours
2.0 hours of CE
Diabetes management seems to evolve constantly. Advancements in pharmacotherapy, changes to guideline recommendations, or improvements in glucose monitoring technologies can make it difficult to "keep up with the Jones." In addition, diabetes' contribution to the development of other comor- bidities expands our concerns well beyond glucose control. Mitigation of cardio- vascular risk, renal dysfunction, and adverse effects should be at the forefront of our minds. These complexities often mean aspects of optimal treatment may be overlooked.
Filling in the necessary gaps in care is imperative to ensuring ideal diabetes management. Additionally, selection of and counseling on glucose mon- itoring technologies plays an important role. However, despite our best efforts, without effective communication these strategies are frequently for naught. It is up to pharmacists and pharmacy technicians alike to stay on top of these con- stant changes and make certain that they convey current information to the pa- tient appropriately.
| | |
| --- | --- |
| The University of Connecticut School of Pharmacy is accredited by the Accreditation Council for Pharmacy Education as a provider of continuing pharmacy education. | |
Pharmacists and pharmacy technicians are eligible to participate in this application-based activity and will receive up to 0.2 CEU (2 contact hours) for completing the activity, passing the quiz with a grade of 70% or better, and completing an online evaluation. Statements of credit are available via the CPE Monitor on- line system and your participation will be recorded with CPE Monitor within 72 hours of submission
ACPE UAN:
0009-0000-20-058-H01-P
0009-0000-20-058-H01-T
Grant funding: Merck Sharp & Dohme Corp.
Cost: Free
Initial Release Date: August 15, 2020
Expiration Date: August 15, 2022
To obtain CPE credit, visit the UConn Online CE Center
Use your NABP E-profile ID and the session code 20YC58-VXT84 for pharmacists or 20YC58-HBC49 for pharmacy technicians to access the online quiz and evaluation.
First- time users must pre-register in the Online CE Center. Test results will be displayed immediately and your participation will be recorded with CPE Mon- itor within 72 hours of completing the requirements.
For questions concerning the online CPE activities, email joanne.nault@uconn.edu
Stefanie C. Nigro, PharmD, BCACP, CDE, Associate Clinical Professor, UCONN School of Pharmacy
Nicholas Boemio, PharmD, BCPS, Clinical Pharmacist, ProHealth Physicians/Optum Care Network of Connecticut.
Drs. Nigro and Boemio have no actual or potential conflicts of interest associated with this article.
Disclosure of Discussions of Off-label and Investigational Drug Use
This activity may contain discussion of off label/unapproved use of drugs. The content and views presented in this educational program are those of the faculty and do not necessarily represent those of the University of Connecticut School of Pharmacy. Please refer to the official prescribing information for each product for discussion of approved indications, contraindications, and warnings.
Introduction
It is quite the exciting time in diabetes care. Recently, the Food and Drug Administration (FDA) approved semaglutide (Rybelsus), the first oral glucagon-like peptide (GLP-1) agonist for the management of type 2 diabetes. Dapagliflozin now has an indication for reducing the risk of cardiovascular death and hospitalizations in patients with heart failure. New artificial pancreas technology is helping patients with type 1 diabetes maintain better glucose control. And yet, despite this excitement there is still confusion. Diabetes care remains complex. From differentiating between types of diabetes (See Technician Tutorial) to deciding on drug therapy, we all deal with diabetes dilemmas.
Perhaps things would be easier if our only task was optimizing blood glucose control. But when you couple glucose control with cardiovascular risk reduction, renal protection, and mitigation of adverse effects, it's no wonder why continued diabetes education is sorely needed. In this continuing education program, you asked for additional clarity about immunization recommendations and tips on how best to help patients with impaired cognition. We've got you covered! You asked for insight into new technologies and how to identify clinical gaps in care. We're on it! While we can't make everyone a diabetes guru in the next two hours, we hope we can clear up these conundrums so that you feel more confident when providing care to patients with diabetes.
All Documentation
Immunization Insights
The administration of appropriate vaccinations remains an integral part of diabetes management. Patients with diabetes are at an increased risk for infection compared to the general population.2 Chronic hyperglycemia has been linked to immune system dysfunction. Evidence suggests hyperglycemia impairs the mobilization and function of leukocytes, and reduces the body's response to cytokine release.3 Long-standing, uncontrolled diabetes can also impact the vascular system. Reduced blood perfusion hampers oxygen delivery to vital organs, which can slow the healing process and lessen the effects of antibiotics.
When patients with diabetes develop an infection, maintaining optimal glycemic control can be a challenge. Infections stimulate the release of the counter-regulatory hormones adrenaline and cortisol, which work in opposition to f insulin. This increased state of "stress" can increase the risk for diabetic ketoacidosis. In addition, during times of acute infection, patients with diabetes may be prescribed certain antibiotics (e.g., fluoroquinolones) and/or adjunctive therapies (e.g., glucocorticoids), which further alter glycemic control. Preventing infections is therefore key.
It is critical that all patients with diabetes keep up-to-date with appropriate vaccinations. Both community and ambulatory care pharmacists (and technicians too!) are in a unique position to help lead this charge. Pharmacists can review vaccination records to identify gaps in care, administer appropriate vaccinations (check your state regulations), and educate patients how to create a "sick day plan" during times of acute infection and/or illness (See Table 1).
Current immunization schedules for children and adolescents and adults can be found at: https://www.cdc.gov/vaccines/schedules/index.html.
PAUSE AND PONDER: How do you stay current with evolving and ever-changing evidence and recommendations related to diabetes management?
Technician Tutorial: Differentiating Diabetes Types
Type 1 Diabetes (T1DM)
A cellular-mediated autoimmune disorder in which pancreatic beta-cells are destroyed
Type 2 Diabetes (T2DM)
A complex metabolic disorder caused (primarily) by impaired insulin secretion, increased insulin resis- tance, and enhanced hepatic gluconeogenesis
Gestational Diabetes (GDM)
Impaired glucose tolerance that occurs for the first time during pregnancy
Latent Autoimmune Diabetes of Adulthood (LADA)
A form of T1DM in which the progression of autoim- mune beta-cell destruction is slower, often appear- ing in adulthood
Maturity Onset Diabetes of the Young (MODY)
A non-autoimmune form of diabetes in which an in- herited gene mutation interferes with insulin pro- duction and/or glucose utilization, often appearing in adolescents or young adults
Double Diabetes
A form of diabetes in which patients exhibit charac- teristics of both T1DM (e.g., autoimmunity) and T2DM (e.g., insulin resistance, obesity)
The American Diabetes Association (ADA) provides three spe- cific vaccination recommendations for all patients with diabetes.
Annual vaccination against influenza for all patients six months of age or older.
Vaccination against pneumococcal disease with the 13-valent pneumococcal conjugate vaccine (PCV13) for children younger than two. Patients with diabetes who are between two and 64 years of age should re- ceive a dose of the 23-valent pneumococcal polysac- charide vaccine (PPSV23). After age 65, regardless of vaccination history, an additional dose of PPSV23 should be administered.
A 2- or 3-dose series of the hepatitis B vaccine for un- vaccinated adults aged 18 to 59 years with diabetes.

Clinicians can consider administering a 3- dose series of hepatitis B vaccine to unvacci- nated adults 60 years of age or older with diabetes. This includes those who are likely to acquire the infection in their lifetime (e.g., resident of a long term care facility).
Other vaccines such as tetanus-diphtheria-pertussis (Tdap), measles-mumps-rubella (MMR), human papillomavirus (HPV), and zoster should be administered to patients with diabetes in accordance with the Center for Disease Control and Preven- tion's (CDC) Advisory Committee on Immunization Practices (ACIP) recommendations.4 This guidance is updated annually as new evidence and information becomes available. Current immunization schedules for all age groups can be found at https://www.cdc.gov/vaccines/schedules/index.html.
Table 1. Planning for Sick Days
What is a sick day?
Sick days refer to periods of acute illness (e.g., infection, fever) during which blood glucose ("sugar") levels can fluctuate and be difficult to maintain.
How can I help patients with diabetes manage sick days?
Work with patients to help them create a "sick day plan" outlining steps they can take proactively to reduce their risk of acute complications. Tell them this:
Test your blood sugar every two to four hours. This will help you monitor for both low (hypoglycemia) and high (hypergly- cemia) blood sugars.
Continue to take your diabetes medications, including insulin, as prescribed. This will help you prevent an acute hypergly- cemic crisis.
Drink plenty of sugar-free liquids to prevent dehydration.
Eat your regular meal plan (if possible) to prevent hypoglycemia.
Consider checking urine ketones if you have type 1 diabetes and/or blood sugars that remain elevated over 250 mg/dL. Ketones form when your body uses fat, not glucose, for energy. Ketones make the blood more acidic, thus increasing your risk of diabetic ketoacidosis.
Notify your primary care provider (PCP) that you are sick. Your PCP can provide additional information about when to seek emergency care and how to adjust your medications safely if needed.
When should I refer the patient to seek emergent care during a sick day?
This will vary from patient to patient. Generally speaking, patients should seek emergency care if they experience the following:
Persistent symptoms of nausea, vomiting, and/or diarrhea
Signs and symptoms of severe dehydration (e.g., extreme thirst, confusion, low blood pressure, little to no urination)
Presence of moderate to large amounts of urine ketones
Persistently elevated blood sugar (as determined by patient's PCP)
Persistent low blood sugar (< 70 mg/dL)
Influenza
Patients with diabetes are at an increased risk for flu and its complications. These patients are six times more likely to be hospitalized for flu compared to those without diabetes.5 The CDC suggests that in recent years, 30% of adult hospitalizations related to the flu occurred in patients with diabetes.6 While these statistics appear dour, there is good news. Proper vaccination against influenza can reduce hospital admissions for patients with diabetes by 79%.7 Annual vaccination is recommended to combat waning immunity and to provide adequate protection against newly circulating virus strains. Any inactivated influenza vaccine (IIV) is recommended. Pharmacists should avoid administering the live attenuated influenza vaccine (LAIV) to patients with diabetes given the paucity of safety and efficacy data. Pharmacist can offer the inactive, high-dose formulation to adults older than 65. When compared to the standard trivalent vaccine, the high-dose trivalent formulation creates a stronger immune response and is 24.2% more effective at preventing the flu.8
Pneumococcal Disease
The rate of invasive pneumococcal disease is more than three times higher in patients with diabetes9 with mortality rates estimated to be as high as 50%.2 In November 2019, ACIP made changes to the pneumococcal vaccine schedule. The ACIP no longer recommends routine vaccination with the PCV13 vaccine for adults 65 years of age or older. Through indirect effects from pediatric PCV13 use over recent years, the incidence of PCV13-type disease in older adults is now lessened.10 PCV13 is still safe and effective for older adults and can be used based on "shared clinical decision-making." Shared clinical decision-making is a process in which patients and providers collaborate to make healthcare decisions after reviewing clinical evidence and weighing the benefits and risks of treatment. PCV13 is generally reserved for adults with immunocompromizing conditions, cerebrospinal fluid (CSF) leaks, and/or cochlear implants.4 However, PCV13 may be considered for older adults with diabetes not previously vaccinated with PCV13, if10
They reside in nursing homes or long-term care facilities
They reside in areas with low pediatric PCV13 use
They travel to areas with no pediatric PCV13 program
If the patient and provider agree on PCV13 through shared clinical decision-making, it should be administered before PPSV23, with PPSV23 administered at least one year later.
Hepatitis B
The hepatitis B virus (HBV) can be transmitted via the blood. Pa- tients with diabetes are at an increased risk of developing this infection, especially if they share glucometers, lancet devices, and/or needles. Outbreaks of HBV associated with blood glucose monitoring were first identified in 1990.11 Since then, at least 18 additional HBV outbreaks have been documented in acute care hospitals, nursing homes, and assisted living facilities.12 Of the new cases identified during these outbreaks, 95% occurred in patients with diabetes.
In 2011, the CDC released their first set of recommendations that all unvaccinated patients with diabetes under the age of 60 should receive the hepatitis B vaccine series.13 Vaccination should begin as soon as possible after a diagnosis of diabetes is made. Pharmacists administering the 2-dose series should allow at least four weeks between doses.4 The 3-dose series is usually administered at 0, 1, and 6 months. A 4-week lapse is required between doses 1 and 2, 8 weeks between doses 2 and 3, and 16 weeks between doses 1 and 3.4
GeriaTRICKS for Managing Diabetes in Older Adults with Cognitive Impairment
About one-third of older adults in the United States have diabetes and this population is projected to increase rapidly over the next 30 years.14,15 Some of these older adults may have years of experience managing diabetes, while others may be new to diabetes. However, despite the differences among them, all older adults with diabetes are at high risk of diabetes-related complications. In addition to the usual microand macro-vascular complications, older adults with diabetes are more likely to develop cognitive impairment and other geriatric syndromes such as vision/hearing impairment, urinary incontinence, and functional impairment to name a few.14 Additionally, an accumulation of chronic comorbidities can worsen polypharmacy which may contribute to drug interactions and hypoglycemia risk as well.
Managing diabetes is often a complex and delicate balance of preventing hyperglycemia without precipitating hypoglycemia. In older adults, manifestations of diabetes-related complications and geriatric syndromes further complicate matters. In particular, cognitive impairment presents a unique challenge. It leads to increased risk of hypoglycemia, limits regimen complexity, and can significantly impact provider-patient communication.14-16 To best care for those with cognitive impairment, it is imperative that pharmacists ensure the following:
1. Identify Reversible Causes of Cognitive Impairment: The prevalence of reversible causes of cognitive impairment may be as high as 23% among older adults with dementia.17 Some of the most common causes of coginitive impairment include medications, alcohol, depression, and metabolic disorders. Pharmacists and pharmacy technicians can pay close attention older adults' prescriptions and over-the-counter medications. Many medications lurk in the pharmacy aisles and shelves that have potential to worsen cognitive impairment artificially (see Table 2). In particular, the total burden of anticholinergic drugs has correlated with worsening cognition and the precipitation of delirium.18 Furthermore, it is vital that pharmacists ensure patients undergo appropriate evaluation for other underlying conditions that may contribute to their cognitive decline. Assessment for thyroid dysfunction, depression, and vitamin deficiencies is necessary to identify potentially reversible causes of worsening cognition. Ultimately, the best defense against the ill effects of cognitive dysfunction is preventing it in the first place!
2. Prevent Hypoglycemia: In general, older adults are at increased risk of hypoglycemia due to age-related pharmacokinetic and pharmacodynamic changes and accumulation of multiple comorbidities.14,15 Any level of cognitive impairment, which can lead to issues with medication adherence and administration, further compounds risk.15 To prevent hypoglycemia, clinicians should individualize glycemic goals in older adults. Those with many comorbidities, cognitive impairment, or functional dependence may benefit from less stringent goal setting (i.e., A1c <7.5-8.5%).15 Guidelines recommend selecting medication classes with low-risks of hypoglycemia (see Table 3).15,19 Additionally, treatment regimens should be simplified, when possible, to ensure appropriate adherence and safety. Unfortunately, even with optimal pharmacotherapy, serious hypoglycemic events may still occur. In situations where the risk of hypoglycemia is high, focusing on optimization of cardiovascular risk factors may be preferred.15
Table 2. Medications Associated with Worsening Cognitive Impairment<sup>17,18</sup>
Prescription Medications
Antihistamines (i.e., diphen- hydramine, hydroxyzine)

Anti-Parkinson's (i.e., benz- tropine, carbidopa-levodopa, entacapone)

Bladder Control (i.e., oxybu- tynin, tolterodine, solifenacin, trospium)

Secretion Control (i.e., atro- pine, glycopyrrolate, scopol- amine)

COPD/Asthma (i.e., ipratropi- um, tiotropium)

Tricyclic Antidepressants (i.e., amitriptyline, doxepin, nor- triptyline)

Antiemetics (i.e., meclizine, prochlorperazine, metoclopr- amide)

Antipsychotics (i.e., clozapine, olanzapine, quetiapine)

Cyclobenzaprine Methocarbamol Tizanidine

Over-the-Counter Anticholinergics
Sleep Aids (i.e., Unisom [doxylamine], Zzzquil [diphenhy- dramine])

"PM" Formulations (i.e., Advil PM [ibuprofen/diphenhydramine], Tylenol PM [acetaminophen/diphenhydramine], Motrin PM [ibuprofen/diphenhydramine])

Cold and Flu Products (i.e., Nyquil Cold & Flu [acetaminophen/doxylamine/dextromethorphan], Advil Cold & Flu [ibuprofen/diphenhydramine], Alka-Seltzer Plus Severe Cold & Flu
[acetaminophen/chlorpheniramine/dextromethorphan/pheny lephrine)

Antihistamines (i.e., Benadryl [diphenhydramine]) Bladder Control (i.e., Oxytrol [oxybutynin])
Table 3. Anti-Hyperglycemic Considerations in Older Adults
Table 3. Anti-Hyperglycemic Considerations in Older Adults14,15
Pharmacologic Class
Medications
Comorbidities of Concern
Notes
Alpha-glucosidase Inhibitors
Acarbose Miglitol
Cognitive impairment
Biguanides
Metformin
Renal dysfunction Hepatic dysfunction Heart failure
Dipeptidyl peptidase 4 (DPP-4) inhibitors
Alogliptin Linagliptin Saxagliptin Sitagliptin
Renal dysfunction
Glucagon-like peptide 1 (GLP-1) agonists
Exenatide Dulaglutide Liraglutide Lixisenatide Semaglutide
Cognitive impairment Neuropathy

Renal dysfunction Vision impairment

Insulins
Aspart Degludec Determir Glargine Glulisine Lispro NPH

Regular

Cognitive impairment Neuropathy

Vision impairment

Sodium-Glucose Cotransporter 2 (SGLT-

2) Inhibitors

Empagliflozin Dapagliflozin Canagliflozin
Peripheral vascular dis- ease

Renal Dysfunction Urinary Incontinence

Sulfonylureas (SU)
Glipizide Glimiperide Glyburide
Cognitive impairment Renal dysfunction
half-life
Thiazolidinediones (TZD)
Pioglitazone Rosiglitazone
ASCVD

Heart failure Falls/fractures Vision impairment
Quiz: Pharmacist Post-test
Diabetes Care in the Pharmacy: Tech Talk, Immunization Insight, and Cognition Changes (And How to Handle Them)
Pharmacist Learning Objectives:
DISCUSS diabetes mellitus and its current guidelines with an emphasis on SMBG and immunization
EXPLAIN treatment approaches, comorbidities, and risk-factors in patient-friendly language
ANALYZE treatment for gaps in care or duplicate therapies
DIFFERENTIATE among new options for self-monitoring blood glucose
Older adults with diabetes are at high risk of developing which of the following complications?
Hepatic disease
Cancer
Cognitive impairment
Which of the following is NOT a reversible cause of cognitive impairment?
Medications
Smoking
Metabolic disturbances
Communicating with older adults can often be more difficult than with their younger counterparts. Which of the following are potential barriers to communication in this population, especially those with cognitive impairment?
Difficulty with word finding and fluency
Poorly developed vocabulary
Often speak at an inaudible volume
Which of the following is a method to improve communication with older adults?
Use technical medical terminology
Reduce distractions and maintain eye contact
Ask multiple questions at a time for efficiency
Patient BG is well-known to your pharmacy clinic for management of his type 2 diabetes mellitus. He is currently managing his blood sugars with multiple oral antihyperglycemics and four insulin injections per day. He currently checks his blood sugar using a glucometer three to four times per day. BG reports he is tired of "all of the constant fingersticks" and asks if there are any other options for glucose monitoring. How would you respond to BG?
No, patients with type 2 diabetes mellitus are not candidates for continuous glucose monitoring
Yes, patients managed with oral antihyperglycemics are perfect candidates for continuous glucose monitoring
Yes, patients requiring three or more insulin injections per day are potential candidates for continuous glucose monitoring
A patient currently on insulin pump therapy asks if you could help him select the most appropriate CGM device. He would like to avoid all fingersticks, if possible. Which CGM device would be the most appropriate based on this patient's preferences?
Dexcom G6
Medtronic Guardian
Freestyle Libre
Which medication class is most commonly associated with higher risk of hypoglycemia in older adults?
Biguanides
SGLT-2 Inhibitors
Sulfonylureas
TJ is a 64-year-old African American male with diabetes who was recently discharged from the hospital after having a heart attack. After filling his medications post-discharge, you notice his prescriber did not write for a statin. Assuming no contraindications exist, which of the following statins would you recommend for TJ?
Atorvastatin 10 mg daily
Rosuvastatin 20 mg daily
Pravastatin 80 mg daily
Which of the following medication combinations is considered inappropriate and should not be used?
Dulaglutide + insulin glargine
Glipizide + metformin
Saxagliptin + lixisenatide
CU is a 70-year-old female who was recently diagnosed with heart failure with reduced ejection fraction (EF = 30%). She presents to your pharmacy today for a medication review. She reports being overwhelmed by all of her new medications for heart failure. Her current medications include lisinopril 10 mg daily, metoprolol XL 100 mg daily, atorvatstain 80 mg daily, aspirin 81 mg daily, metformin 1000 mg twice daily, pioglitazone 30 mg daily, sitagliptin 100 mg daily, and furosemide 20 mg daily as needed for edema. After review of her medications, which of the following medication recommendations do you have for CU's provider?
D/C pioglitzone and start empagliflozin
Change sitagliptin to saxagliptin
Decrease atorvastatin to 40 mg daily
MN, a 66-year old female, presents at the counter requesting a pneumonia vaccine. You review her medical records to determine which pneumonia vaccine is most appropariate for her. You learn that she has type 2 diabetes, hypertension, and seasonal allergies. She denies tobacco abuse and has no known drug allergies. She lives at home with her daughter and son-in law. She reports receiving a dose of PPSV23 at age 60. Which of the following pneumonia vaccines is most appropriate for MN today?
PCV13 x 1 dose today followed by PPSV23 8 weeks later
PPSV23 x 1 dose
She needs to wait until she is 70 before receiving another dose of the pneumonia vaccine.
Which of the following unvaccinated patients with diabetes is LEAST likely to require the hepatitis B vaccine series?
A 70 year old male with type 2 diabetes on metformin therapy only not currently testing his blood sugars
A 19 year old female with type 1 diabetes who injects her insulin four times per day
A 54 year male with type 2 diabetes living in an assisted living facility who takes insulin glargine once daily along with metformin
Quiz: Pharmacy Technician Post-test
Diabetes Care in the Pharmacy: Tech Talk, Immunization Insight, and Cognition Changes (And How to Handle Them)
Pharmacy Technician Objectives:
RECOGNIZE the common types of diabetes mellitus and typical medications used for its treatment
LIST important steps that patients need to follow when using SMBG technology
IDENTIFY common complications associated with diabetes
DETERMINE when to refer patients to the pharmacist for recommendations
Which of the following is NOT a geriatric syndrome associated with diabetes in older adults?
Cognitive impairment
Amputation
Vision impairment
Which of the following is an oral medication used for diabetes management with a low risk of hypoglycemia?
Dulaglutide
Glargine
Glyburide
Which of the following is the first step patient should take when they are ready to use a glucometer?
Clean your hands with soap and water
Gather supplies
Prepare the glucometer
A patient walks up to the pharmacy counter and reports that she recently read an Internet article stating that Vitamin C can interfere with glucometer readings. She asks if you could check her glucometer to see if you think she should be concerned. How would you handle the situation?
Refer patient to the pharmacist for comprehensive counseling
Instruct the patient to stop reading Internet advice
these if the glucometer requires a glucose oxidase reaction
An elderly woman walks up to the pharmacy counter to pick up her metformin prescription along with over-the-counter diphenhydramine and Advil Cold and Flu. The patient asks which product you would recommend to use to treat her mild cold symptom and body aches. How would you handle the situation?
Counsel the patient that both products may worsen cognition and she should consider a safer alternative to treat her symptoms
Recommend using Advil Cold and Flu as it combines medications for both pain relief and sinus symptoms
Ask her if she has time to chat with the pharmacist because the decision will be based on her prescription and OTC medications and her diagnosis
Which of type of diabetes is a non-autoimmune form of diabetes in which an inherited gene mutation interferes with insulin production and/or glucose utilization?
Double diabetes
Type 1 diabetes
Maturity onset diabetes of the young
Which of the following complications of diabetes would be managed with low-dose aspirin therapy?
Cardiovascular disease
Renal disease
Hypoglycemia
Which of the following antidiabetic drugs can be used to help reduce cardiovascular events in patients with type 2 diabetes?
Pioglitazone
Liraglutide
Glyburide
Which of the following medications is an example of an alpha-glucosidase inhibitor?
Glipizide
Acarbose
Linaglipton
Which of the following vaccines should be administered to adult patients with diabetes annually?
Influenza
Pneumococcal
Hepatitis B
References go in this area.