Medication as the Cornerstone of Stroke Prevention and Treatment
After participating in this activity pharmacists will be able to:
DISTINGUISH types of stroke by presentation to determine appropriate treatment
LIST proper dosage, administration, and monitoring knowledge for the healthcare team
GIVE providers and patients the most up to date evidence-based medicine
DEMONSTRATE ability to manage community-based post-stroke patients safe and effectively
After participating in this activity pharmacy technicians will be able to:
DISCUSS the basic facts about stroke
RECOGNIZE the signs of stroke and refer patients to emergency care
LIST ways to encourage stroke patients to adhere to medication regimens and healthy lifestyles
IDENTIFY when patients require pharmacist counseling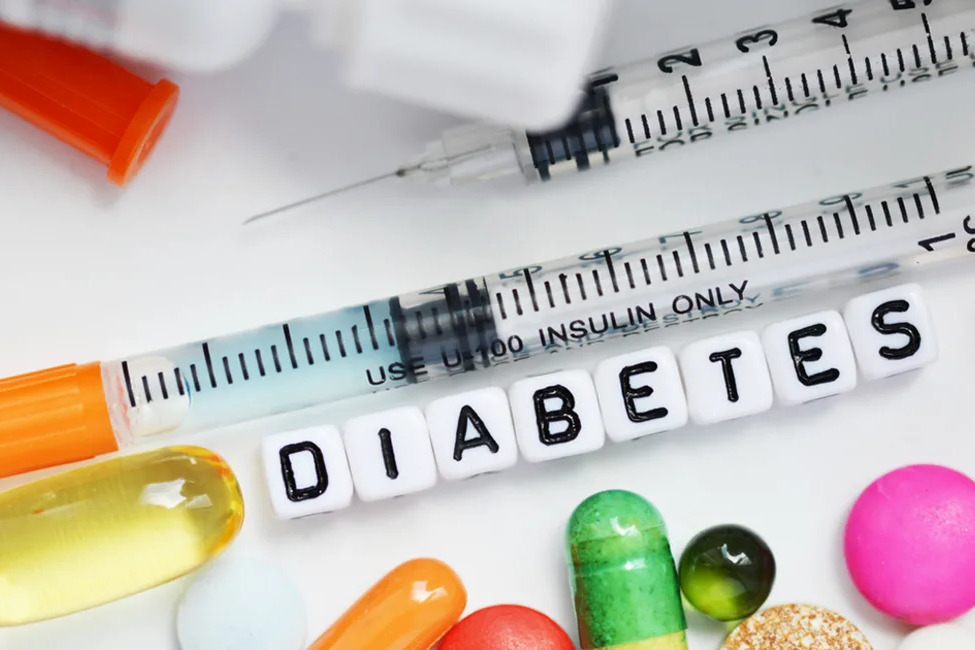 Session Offered
Release Date: July 15, 2020
Expiration Date: July 15, 2022
Session Codes
20YC57-HFC42 Pharmacist
20YC57-FCH68 Pharmacy Technician
Accreditation Hours
2.0 hours of CE
A stroke occurs when the brain receives insufficient oxygen due to infarction or hemorrhage. Despite research advances in stroke prevention and management, someone in the United States suffers a stroke about every 40 seconds and dies from stroke every four minutes.1 It is unclear why there are disparities in stroke mortality among geographic regions and racial/ethnic groups. Furthermore, stroke is a leading cause of serious long-term disability in our nation and causes enormous suffering among survivors. Correspondingly, total direct and indirect costs of cardiovascular disease and stroke exceed $350 billion a year in the U.S.1 Optimal stroke care requires urgent recognition of symptoms, timely initiation of appropriate treatment to all eligible patients, and appropriate secondary prevention measures.
| | |
| --- | --- |
| The University of Connecticut School of Pharmacy is accredited by the Accreditation Council for Pharmacy Education as a provider of continuing pharmacy education. | |
Pharmacists and pharmacy technicians are eligible to participate in this application-based activity and will receive up to 0.2 CEU (2 contact hours) for completing the activity, passing the quiz with a grade of 70% or better, and completing an online evaluation. Statements of credit are available via the CPE Monitor on- line system and your participation will be recorded with CPE Monitor within 72 hours of submission
ACPE UAN:
0009-0000-20-057-H01-P
0009-0000-20-057-H01-T
Grant funding: Supported by an educational grant from Genentech, a member of the Roche Group
Cost: Free
Initial Release Date: July 15, 2020
Expiration Date: July 15, 2022
To obtain CPE credit, visit the UConn Online CE Center
Use your NABP E-profile ID and the session code 20YC57-HFC42 for pharmacists or 20YC57-FCH68 for pharmacy technicians to access the online quiz and evaluation.
First- time users must pre-register in the Online CE Center. Test results will be displayed immediately and your participation will be recorded with CPE Mon- itor within 72 hours of completing the requirements.
For questions concerning the online CPE activities, email joanne.nault@uconn.edu
Sara E. Miller, Pharm D, is a community pharmacist with CVS in the Boston, Massachusetts area.
Dr. Miller has no actual or potential conflicts of interest associated with this article.
Disclosure of Discussions of Off-label and Investigational Drug Use
This activity may contain discussion of off label/unapproved use of drugs. The content and views presented in this educational program are those of the faculty and do not necessarily represent those of the University of Connecticut School of Pharmacy. Please refer to the official prescribing information for each product for discussion of approved indications, contraindications, and warnings.
Introduction
Hippocrates created the term apoplexy to describe a disorder where "a person suddenly falls, without consciousness or motion, retaining pulse and respiration."2 The advent of autopsies during the Modern Era and rapid scientific and technological advancements from the 17th century onward led to the modern definition of stroke, which ultimately replaced apoplexy in the literature.2 A universally accepted definition of stroke is a sudden loss of brain function caused by interrupted blood flow (ischemic) or rupture of a brain blood vessel (hemorrhagic).2,3 Stroke's variable definition among reputable sources poses a challenge for providers in clinical practice and for epidemiologists to create accurate and comparable population-based data.4 The World Health Organization (WHO) definition of stoke is "rapidly developing clinical signs of focal [or global] disturbance of cerebral function, lasting more than 24 hours or leading to death, with vascular origin."4 WHO defines transient ischemic attack (TIA or a mini-stroke) as "sudden onset of focal neurological symptoms and signs lasting less than 24 hours and caused by reversible cerebral ischemia."4
Advances in basic science, neuroimaging, diagnostic techniques, and acute stroke management call for reconsideration of criteria to define stroke.4 Evidence that permanent injury can occur before the 24-hour threshold makes these purely time-based definitions obsolete. Therefore, the American Heart Association and the American Stroke Association (AHA/ASA) jointly released an expert consensus document, "An Updated Definition of Stroke for the 21st Century" that incorporates both clinical and tissue criteria to define stroke and TIA.5 A similar definition appears in the WHO's upcoming International Classification of Disease (ICD-11), but subtle differences may impact population-based studies and clinical care recommendations.4
Full List of References
1. American Heart Association. Heart disease and stroke statistics 2019. Available at https://professional.heart.org/idc/groups/ahamahpublic/@wc m/@sop/@smd/documents/downloadable/ucm_503396.pdf. Accessed January 7, 2020.
2. Engelhardt E. Apoplexy, cerebrovascular disease, and stroke: historical evolution of terms and definitions. Dement Neuropsychol. 2017;11(4):449-453.
3. Michaels AD, Spinler SA, Leeper B, et al; American Heart Association Acute Cardiac Care Committee of the Council on Clinical Cardiology, Council on Quality of Care and Outcomes Research; Council on Cardiopulmonary, Critical Care, Perioperative, and Resuscitation; Council on Cardiovascular Nursing; Stroke Council. Medication errors in acute cardiovascular and stroke patients: a scientific statement from the American Heart Association. Circulation. 2010;121(14):1664-1682.
4. Feigin V, Norrving B, Sudlow C, Sacco RL. Updated criteria for population-based stroke and transient ischemic attack incidence studies for the 21st Century. Stroke. 2018;49:2248-2255.
5. Sacco RL, Kasner SE, Broderick JP, et al. An updated definition of stroke for the 21st Century: A statement for healthcare professionals from the American Heart Association/American Stroke Association. 2013;44(7):2064-2089.
6. Stroke Alliance For Europe. New ICD 11 stroke classification will support global efforts to improve prevention, treatment, and outcomes. Available at https://www.safestroke.eu/2018/06/29/new-icd-11-strokeclassification-will-support-global-efforts-to-improve-preventiontreatment-and-outcomes/. Accessed May 29, 2020.
7. Fang J, Keenan NL, Ayala C, et al. Awareness of stroke warning symptoms—13 states and the District of Columbia, 2005. MMWR 2008;57:481-485.
8. U.S. Centers for Disease Control and Prevention. Preventing Stroke Deaths. Available at https://www.cdc.gov/vitalsigns/stroke/index.html. Accessed
May 17, 2020.
9. CAST: Carolina Acute Stroke Training. Available at http://learn.pharmacy.unc.edu/strokecare/node/300. Accessed May 3, 2020.
10. World Health Organization. About 9 Voluntary Global Targets. https://www.who.int/nmh/ncd-tools/definitiontargets/en/. Accessed May 29, 2020.
11. Bernhardt J, Zorowitz RD, Becker KJ, et al. Advances in stroke in 2017. Stroke. 2018;49(5)174-199.
12. Powers WJ, Rabinstein AA, Ackerson T, et al. Guidelines for the early management of patients with acute ischemic stroke. 2019;50(12):344-418.
13. Wisconsin Coverdell Stroke Program. Best practices to improve coordinated care for emergency medical service professionals. Available at https://www.dhs.wisconsin.gov/publications/p01158.pdf. Accessed June 23, 2020.
14. Kessels RP. Patients' memory for medical information. J R Soc Med. 2003;96(5):219-222.
15. Benjamin EJ, Muntner P, Alonso A, et al. Heart disease and stroke statistics—2019 update: a report from the American Heart Association. Circulation. 2019;139(10):e56-e528.
16. NetCE. 90283: Ischemic stroke. Available at https://www.netce.com/coursecontent.php?courseid=1977. Accessed May 2, 2020.
17. Peña ID, Borlongan C, Shen G, Davis W. Strategies to extend thrombolytic time window for ischemic stroke treatment: an unmet clinical need. Stroke. 2017;19(1):50-60.
18. Joint Commission. Specifications Manual for Joint Commission National Quality Measures. https://manual.jointcommission.org/releases/TJC2020A1/MIF0292.html. Accessed June 14, 2020.
19. Tissue plasminogen activator for acute ischemic stroke: the National Institute of Neurological Disorders and Stroke rt-PA Stroke Study Group. N Engl J Med. 1995;333:1581-1587.
20. Hacke W, Kaste M, Bluhmki E, et al. Thrombolysis with alteplase 3 to 4.5 hours after acute ischemic stroke. N Engl J Med. 2008;359:1317-1329.
21. Lees KR, Bluhmki E, von Kummer R, et al. Time to treatment with intravenous alteplase and outcome in stroke: an updated pooled analysis of ECASS, ATLANTIS, NINDS, and EPITHET trials. Lancet. 2010;375:1695-1703.
22. Saver JL, Fonarow GC, Smith EE, et al. Time to treatment with intravenous tissue plasminogen activator and outcome from acute ischemic stroke. JAMA. 2013;309:2480-2488.
23. Health Grades Inc. Patient safety in American hospitals. Golden, Colo: Health Grades Inc; 2004.
24. Putaala J. Ischemic Stroke in Young Adults. Continuum (Minneap Minn). 2020;26(2):386-414.
25. Kernan WN, Ovbiagele B, Black HR, et al. Guidelines for the prevention of stroke in patients with stroke and transient ischemic attack. Stroke. 2014;2160-2236.
26. Kim AS. Medical management for secondary stroke prevention. Continuum (Minneap Minn). 2020;26(2):435-456.
27. Howard G, Howard V. Twenty years of progress toward understanding the Stroke Belt. Stroke. 2020;51(3):742-750.
28. Ostwald SK, Davis S, Hersch G, et al. Evidence-based educational guidelines for stroke survivors after discharge home. J Neurosci Nurs. 2008;40(3):173-191.
29. Jones VN. The forgotten survivor. Stroke Smart. 2006. Available at www.stroke.org/site/PageServer?pagename=SS_MAG_so2006_feature_forgot. Accessed May 13, 2020.
30. Ing MM, Linton KF, Vento MA, et al. Investigation of Stroke Needs (INVISON) Study: Stroke Awareness and Education. Hawaii J Med Public Health. 2015;74(4):141-145.
31. ACC/AHA Guideline on the Primary Prevention of Cardiovascular Disease. J Am Coll Cardiol. 2019;74(3)177-232.