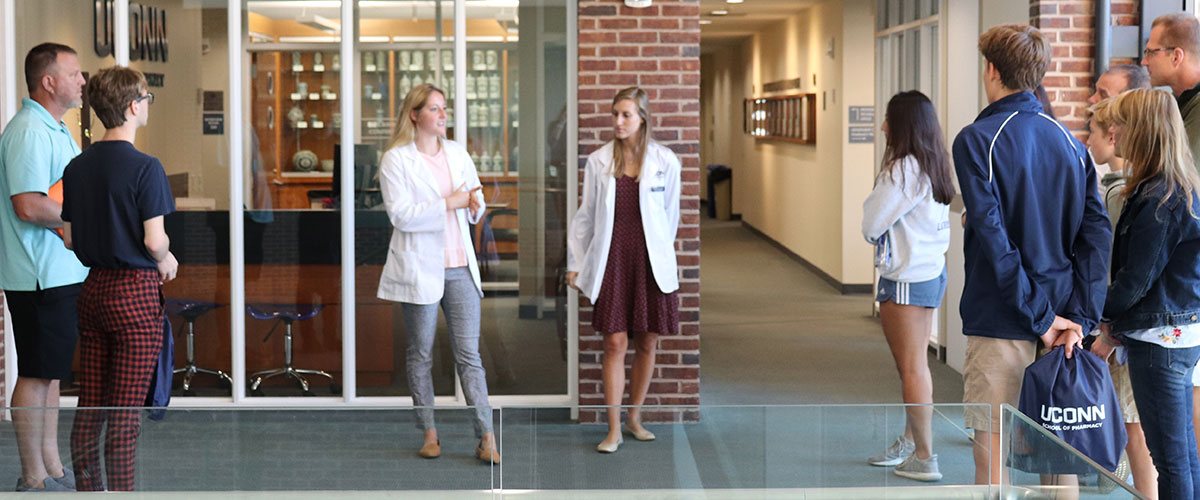 School of Pharmacy Ambassadors are an elite group of students who embody the spirit of UConn Pharmacy and represent the school to a variety of audiences including prospective and current students, alumni, donors, and others interested in the school. Whether you are a first year student, transfer or Ph.D. candidate we will match you with an ambassador that can talk with you and answer your questions.
Ambassadors have become knowledgeable about many aspects of our School and are available to talk about their experience with prospective students in person or via Skype. 
If you would like to connect with one of our School of Pharmacy Ambassadors to learn more about Pharm.D. classes, the benefits of experiential education, student life, and the overall UConn School of Pharmacy experience please email: pharmacy@uconn.edu and we will connect you.
Prospective Ph.D. students, please email pharmacy@uconn.edu to be matched with a Ph.D. ambassador or faculty member.