School of Pharmacy Ambassadors are an elite group of students who embody the spirit of UConn Pharmacy and represent the school to a variety of audiences including prospective and current students, alumni, donors, and others interested in the school. Whether you are a first year student, transfer or Ph.D. candidate we will match you with an ambassador that can talk with you and answer your questions.
Ambassadors are knowledgeable about many aspects of our School and are available to talk about their experience with prospective students in person, by phone, or online.
B.S. in Pharmacy Studies and Pharm.D. programs
If you would like to connect with one of our School of Pharmacy Ambassadors to learn more about Pharm.D. classes, the benefits of experiential education, student life, and the overall UConn School of Pharmacy experience please email: pharmacy@uconn.edu and we will connect you.
Ph.D. and Masters programs
Prospective Ph.D. students, please complete our inquiry form to start your connection.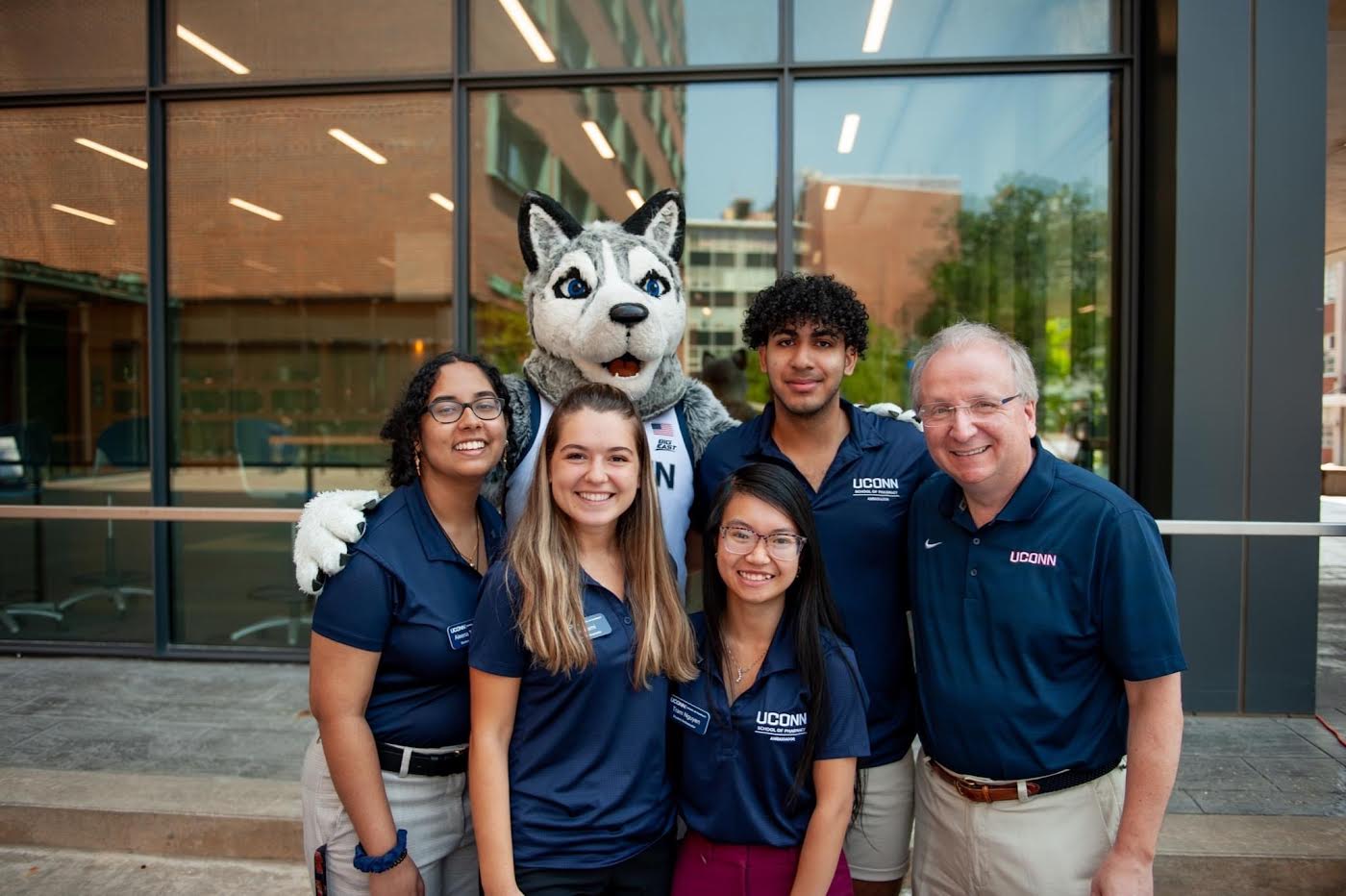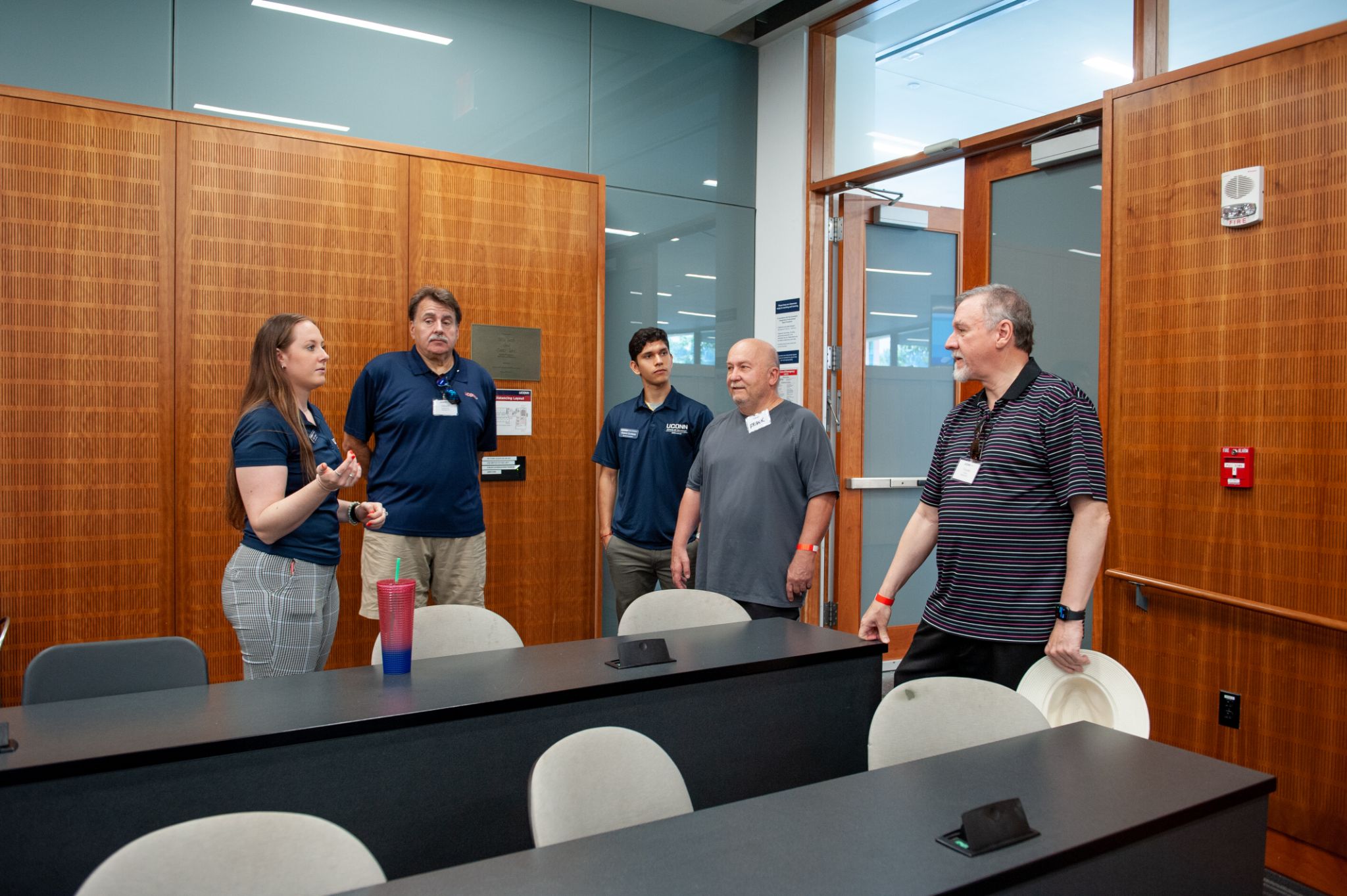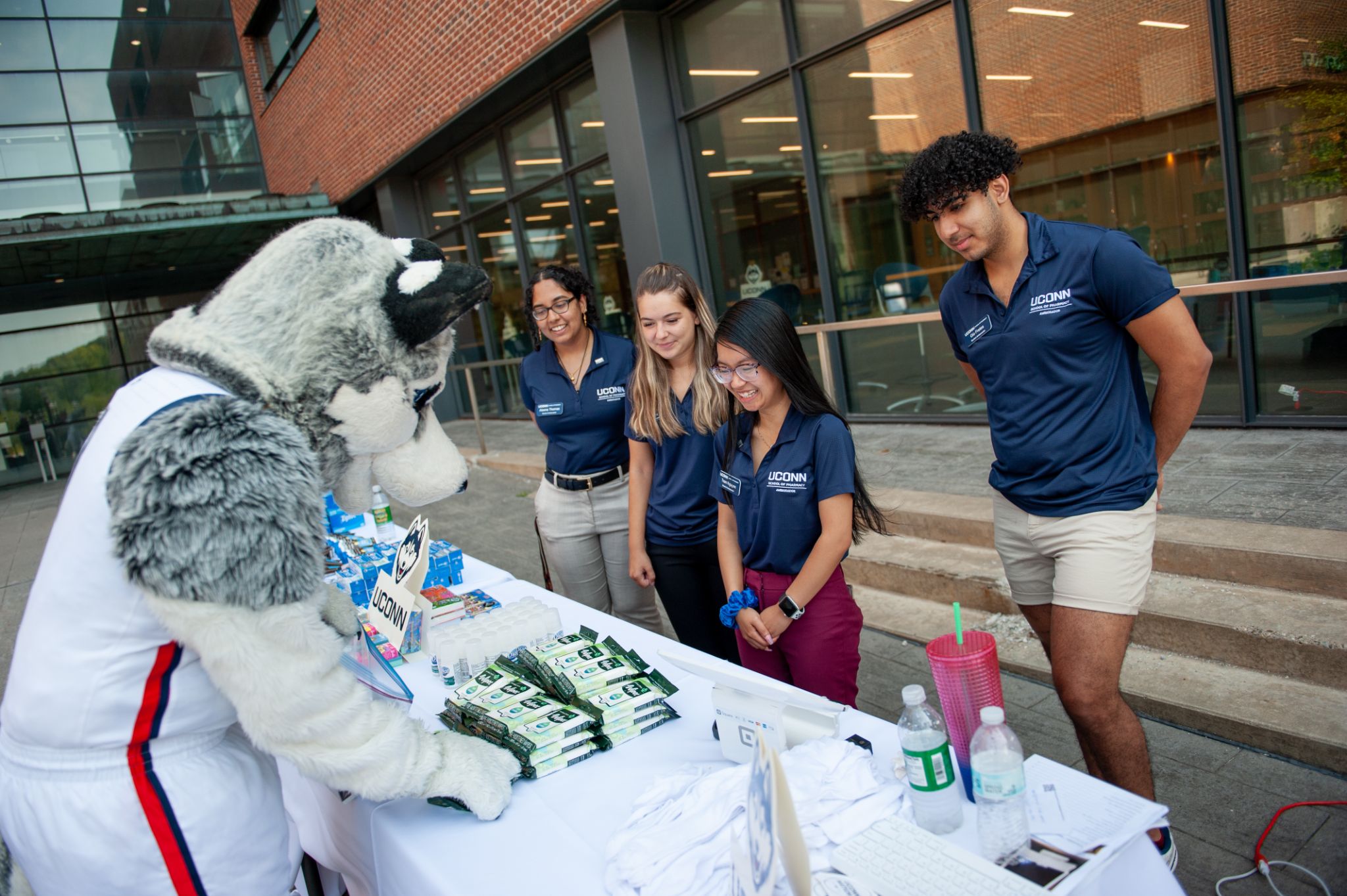 Questions you can ask your Pharm.D. ambassador:
Not sure what to ask? Here are some ideas:
Explain the steps from First year to B.S. Pharmacy Studies to Pharm.D.
What do P1, P2, P3, and P4 mean?
How can I get a biology minor?
What classes do you take in each professional year?
How many classes/credits do I take per semester?
Do I need to take an admissions exam (PCAT)?
How can I join clubs in pharmacy?
What clubs can I join to get more involved in pharmacy?
What kinds of clubs are there?
What do I need to do to transfer into UConn for pharmacy school from another college?
What extracurriculars besides pharmacy can I get involved in?
What are professionalism ceremonies?
How difficult is it to manage time in pharmacy school?
How can I better manage my time while juggling all these classes?
Where can I go if I need extra help with my pharmacy classes?
What is UNIV / FYE?
Where should I live as a first year student?
What is the pharmacy house learning community?
I'm an/may be an Honors student, can I still live in the pharmacy learning community?
What are the tracks and dual degree programs offered at UConn School of Pharmacy?
What's the admission process like?
Do I need an interview to get into the school of pharmacy?
How much is tuition?
Should I have my E-course/W-course done before pharmacy school?
What are some good E and W courses?
What is the breakdown of classes prior to applying to pharmacy school?
How hard is the pre-professional period of the program?
Where can I go for academic help as a pre-professional student?
Will my credits transfer over from my current university?
What's the transfer to UConn student ratio?
What is the gender ratio in class?
Is there diversity of students in your program?
What are IPPEs and APPEs?
How do I find an IPPE or APPE to work  at?
What is a preceptor?
What are service learning hours?
Can I still have a social life while doing pharmacy?
Who is in charge of admissions and student affairs in the professional program? Pre-professional program?
Are all of the pharmacy classes held in the same building?
Are there any practicals done while in pharmacy school?
How do the MPH and MBA programs work?
What is the Honors program?
What are lunch and learns?
Are most students from the Connecticut area?
What happens during the fourth year of pharmacy school?
What work opportunities are available for students?
I'm out of state, are work opportunities/rotation locations available in my area?
I have AP / ECE credits, can I bring them so I don't have to retake classes?
How can I get involved in research? What opportunities are available at UConn?
Can I transfer to UConn without doing the prerequisite courses?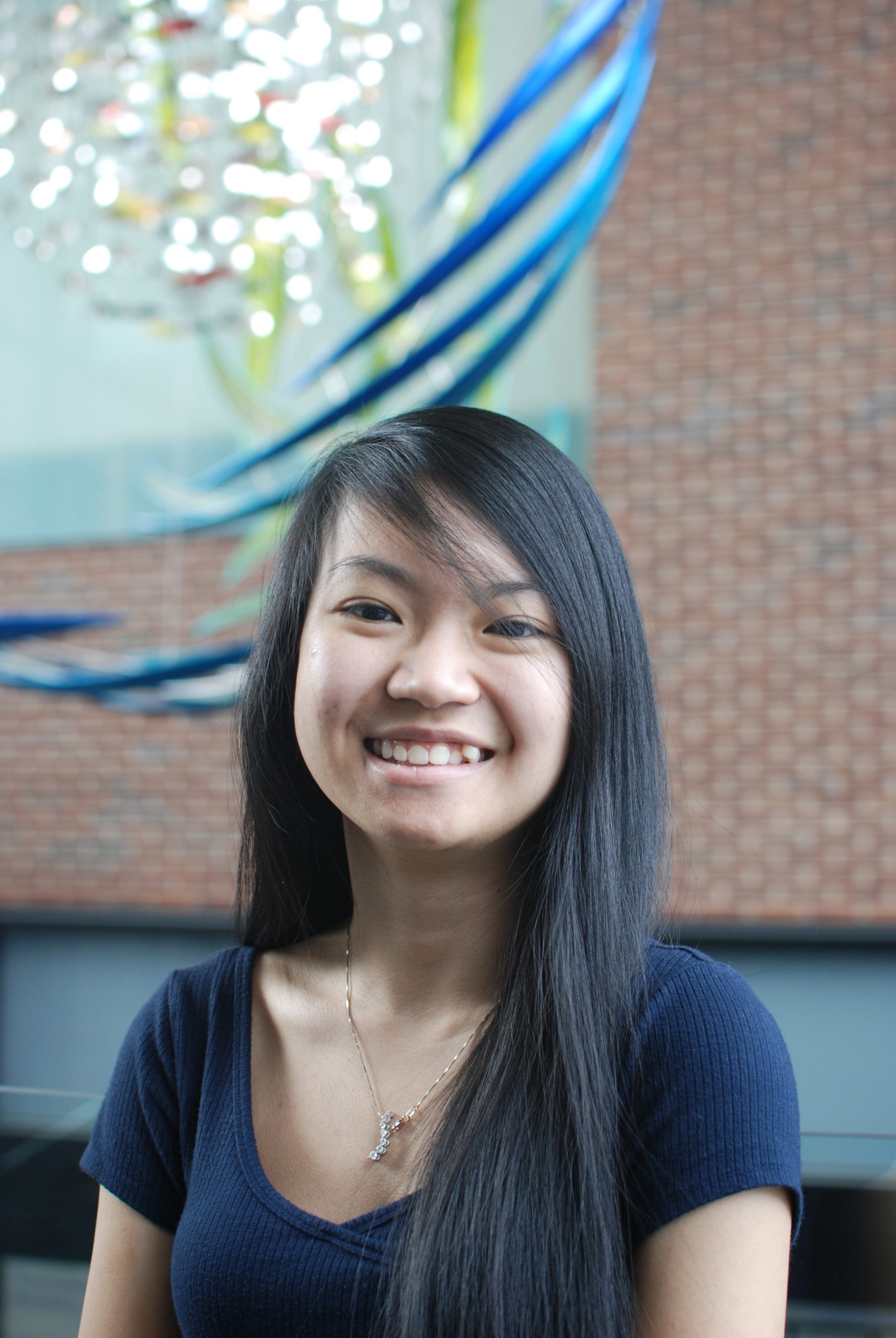 Tram Nguyen, Pharm.D. candidate '25
Name: Tram Nguyen
Pronouns: she/her/hers
Hometown: West Hartford, CT
Transfer student: No
Clubs/Orgs/Tracks:
Alpha Zeta Omega, Excheque (Treasurer) and Fundraising Committee Member

Asian/Asian American Mentoring Program (AMP), Mentor

Honors Program

School of Pharmacy Ambassador Program, Co-Chair

School of Pharmacy Peer Mentorship Program, Mentor

Student Society of Health System Pharmacists (SSHP), President

Urban Service Track/AHEC Scholar

Vietnamese Student Association, Member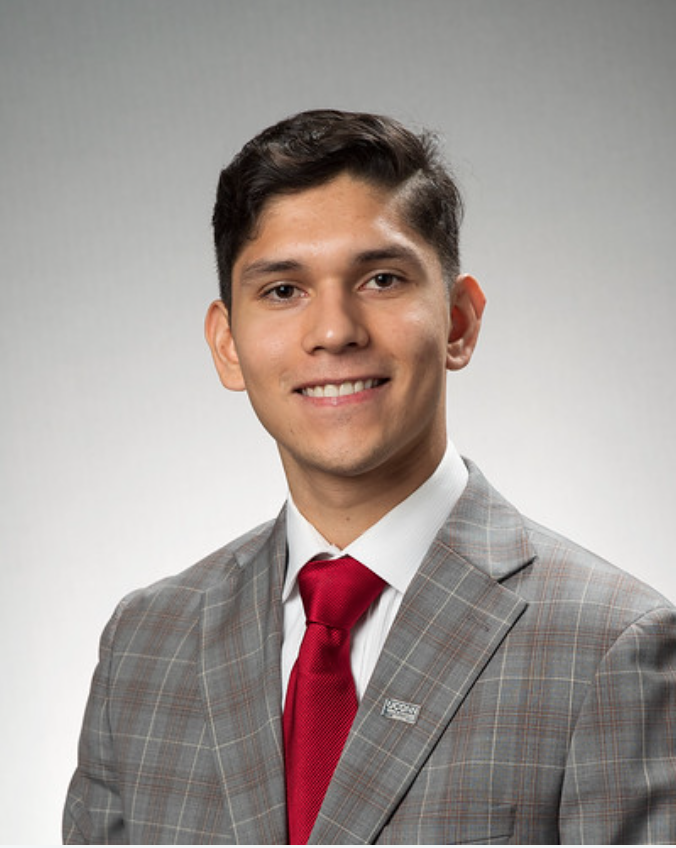 Gianni J Contrera, Pharm.D. candidate '25
Name: Gianni J Contrera
Pronouns: he/him/his
Hometown: Brooklyn, NY
Transfer student: Yes
Clubs/Orgs/Tracks:
American Pharmacy Association national member

American Society of Clinical Pharmacists Member

Industry Pharmacy Organization Member

Phi Lambda Sigma / Pharmacy Leadership Society Member 

School of Pharmacy Ambassador Program, Co-Chair

School of Pharmacy Peer Mentorship Program, Mentor

Tri Alpha Honors Society member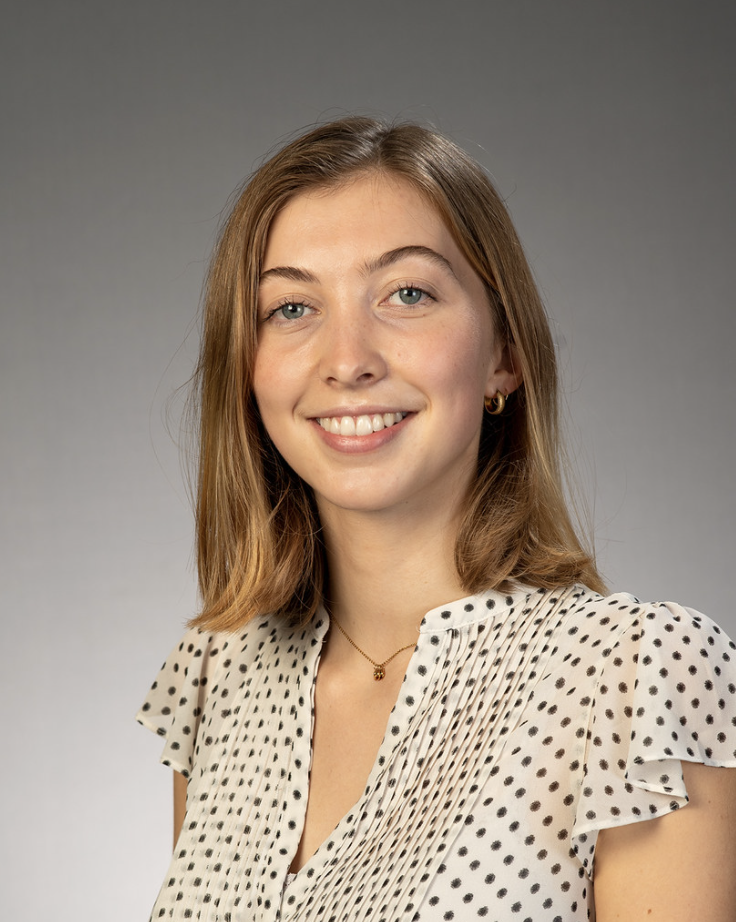 Nicola Wood, Pharm.D. candidate '25
Name: Nicola Wood
Pronouns: she/her/hers
Hometown: Mystic, CT
Transfer student: No
Clubs/Orgs/Tracks:
Phi Lambda Sigma, Secretary 

School of Pharmacy Ambassador Program, Co-Chair

Student Educational Assistance (SEA), member 

Urban Service Track/AHEC Scholar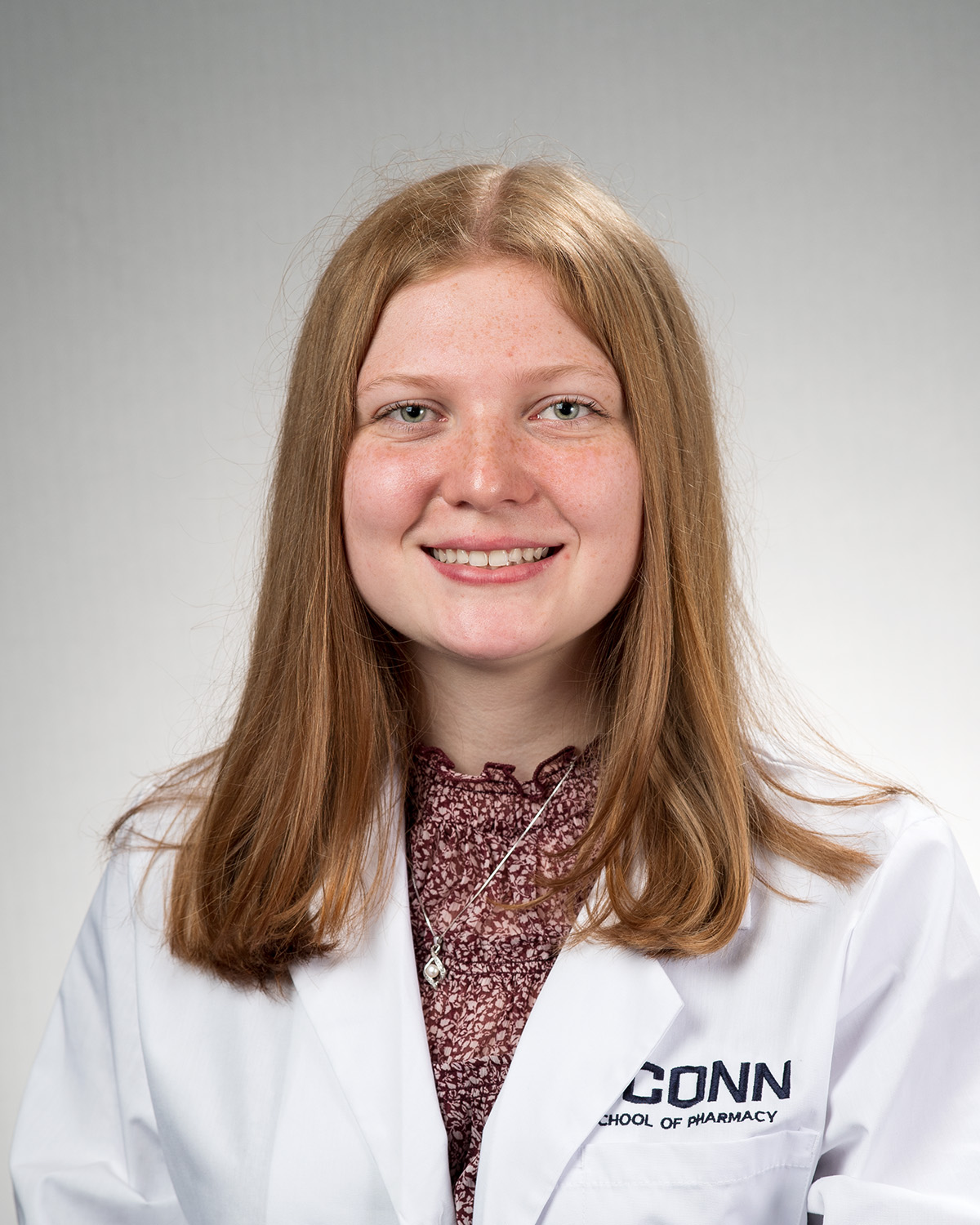 Chloe Hurme, Pharm.D. candidate '26
Name: Chloe Hurme

Pronouns: she/her/hers
Pharm.D Year: Pharm.D. Candidate '26
Hometown, State/Country: Monroe, CT

Transfer student: No
Clubs/Orgs/Tracks:
Honors Program

Journal Club, member

Lambda Kappa Sigma Pharmacy Fraternity, member

Q Center, Chemistry tutor

School of Pharmacy Ambassador Program, Student Ambassador

Student College of Clinical Pharmacy (SCCP), member

Student Society of Health System Pharmacists (SSHP), P1 Liaison 

UConn Alzheimer's Association, Nursing Home Coordinator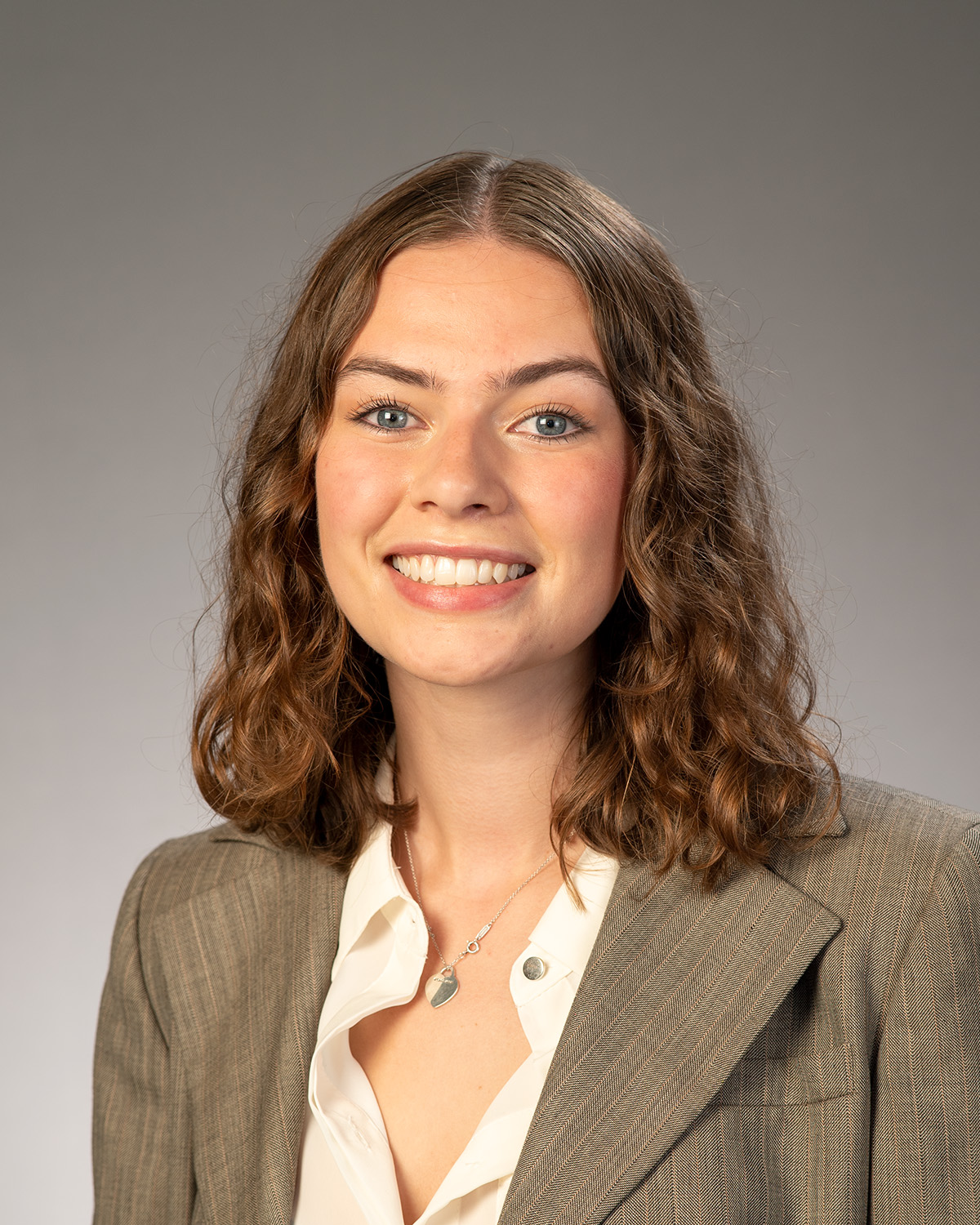 Haley Whelchel, Pharm.D. candidate '25
Name: Haley Whelchel
Pronouns: she/her/hers
Hometown: Wethersfield, CT
Transfer student: No
Clubs/Orgs/Tracks:
Alpha Epsilon Phi Sorority

Honors Program

Lambda Kappa Sigma Pharmacy Fraternity

School of Pharmacy Ambassador Program, Student Ambassador

Student College of Clinical Pharmacy

UConn Red Cross Club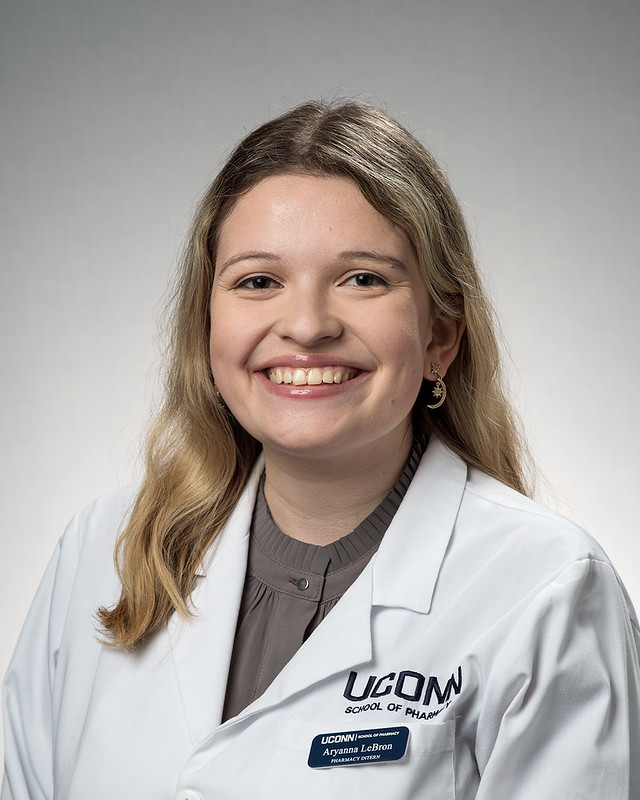 Aryanna Lebron, Pharm.D. candidate '25
Name: Aryanna Lebron

Pronouns: she/her/hers
Pharm.D Year: Pharm.D. Candidate '25
Hometown, State/Country: Plainville, CT

Transfer student: No
Clubs/Orgs/Tracks:
Alpha Zeta Omega Member

American Association of Psychiatric Pharmacists Member

Leaders Track Scholar 

No Friend Left nALoxONE Member

Pre-Professional Pharmacy Mentor

School of Pharmacy Ambassador Program, Student Ambassador

Student College of Clinical Pharmacy Member

Urban Service Track Scholar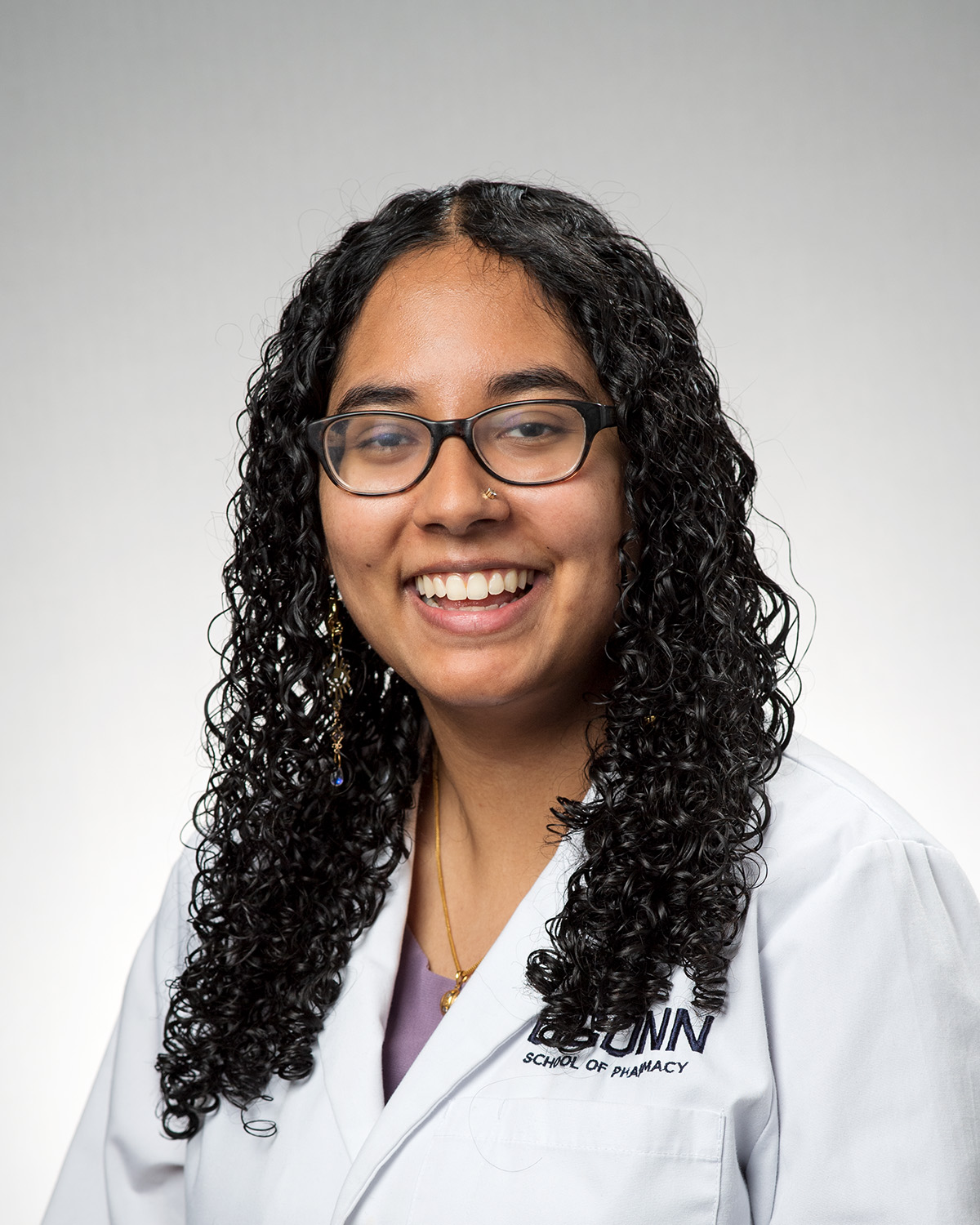 Aleena Thomas, Pharm.D. candidate '25
Name: Aleena Thomas

Pronouns: she/her/hers
Pharm.D Year: Pharm.D. Candidate '25
Hometown, State/Country: West Hartford, CT

Transfer student: No
Clubs/Orgs/Tracks:
Alpha Zeta Omega -- Recording Signare (secretary), Outreach Committee Member

Clinic Boards -- Keney Park Clinic Board Member

Diversity Committee -- Inclusion Co-Chair, Recruitment Co-Chair

Honors Program

Phi Lambda Sigma -- PSG Representative

School of Pharmacy Ambassador Program, Student Ambassador

School of Pharmacy Peer Mentor

Student National Pharmacy Association (SNPhA) -- Remember the Ribbon Chair

Student Society of Health Systems Pharmacists (SSHP) -- Historian

Student Health Fair 2023 -- Content Coordination Committee Head

Urban Service Track -- From Wheeze to Breeze Team Co-Lead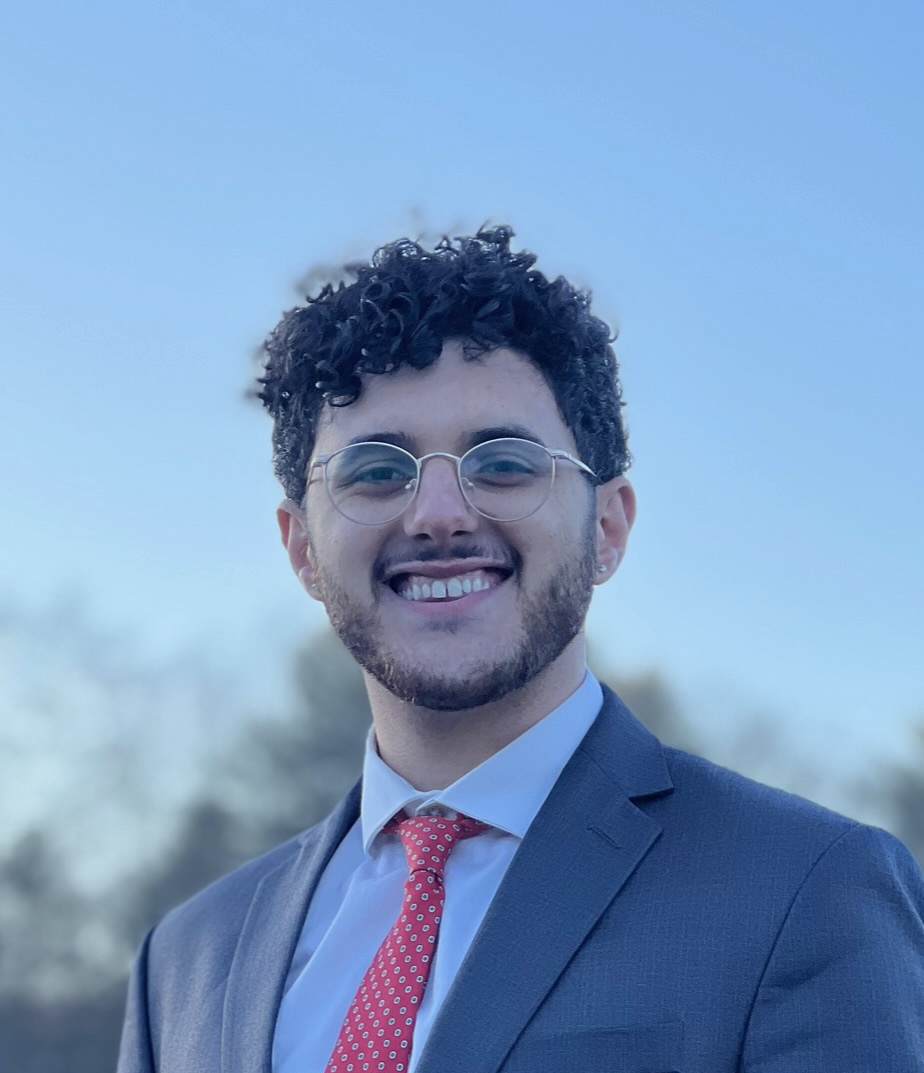 Ethan Yazdanpanah, Pharm.D. candidate '25
Name: Ethan Yazdanpanah

Pronouns: he/him/his
Pharm.D Year: Pharm.D. Candidate '25
Hometown, State/Country: Princeton, MA

Transfer student: No
Clubs/Orgs/Tracks:
American Society of Pharmacists (APhA-ASP), Member

Alpha Zeta Omega Professional Pharmaceutical Fraternity, Outreach Chair

American Society of Consulting Pharmacists (ASCP), Pharmacy Student Government Representative

Industry Pharmacists Organization (IPhO), Member

Pharmacy Student Government

School of Pharmacy Ambassador Program, Student Ambassador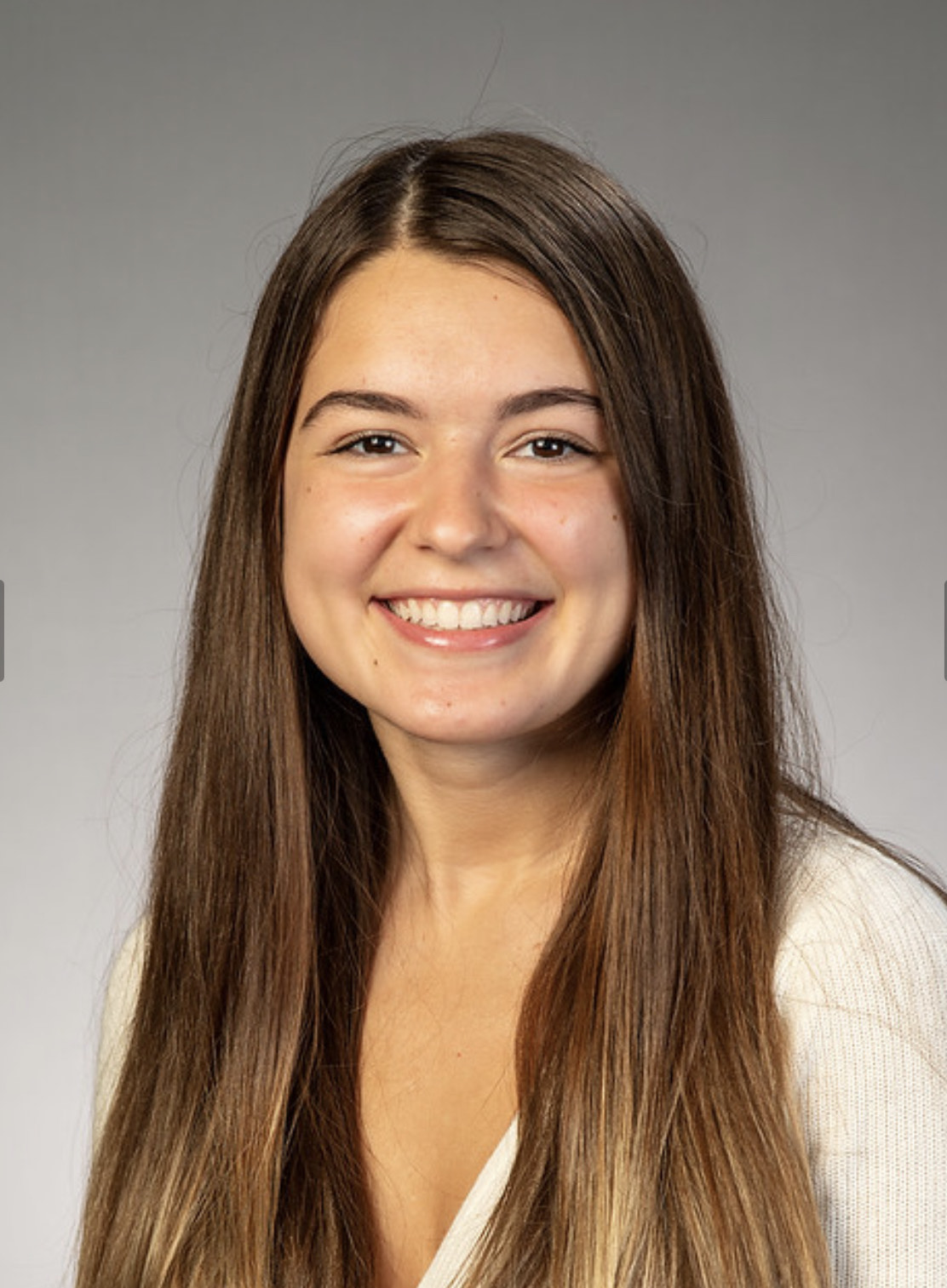 Ina Lami, Pharm.D. candidate '25
Name: Ina Lami
Pronouns: she/her/hers
Pharm.D Year: Pharm. D. Candidate 2025
Hometown, State/Country: Waterbury, CT
Transfer student: No
Clubs/Orgs/Tracks:
School of Pharmacy Ambassador Program, Student Ambassador

Honors Program 

Student Educational Assistance (SEA), Assistant Coordinator

Professionalism Committee, Class Representative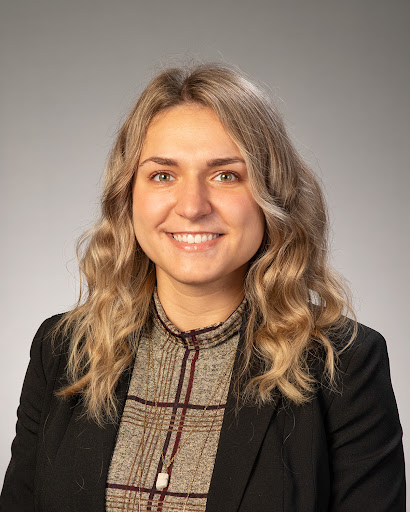 Kaylee Morosky, Pharm.D. candidate '25
Name: Kaylee Morosky
Pronouns: She/her/hers
Pharm.D Year: PharmD Candidate '25
Hometown, State/Country: Middletown, CT
Transfer student: No
Clubs/Orgs/Tracks:
Lambda Kappa Sigma, Vice President

Student College of Clinical Pharmacy (SCCP), Secretary

Phi Lambda Sigma, Member

Leaders Track Scholar

Honors Program

School of Pharmacy Ambassador Program, Student Ambassador

No Friend Left nALoxONE, Member

Alpha Epsilon Phi, Member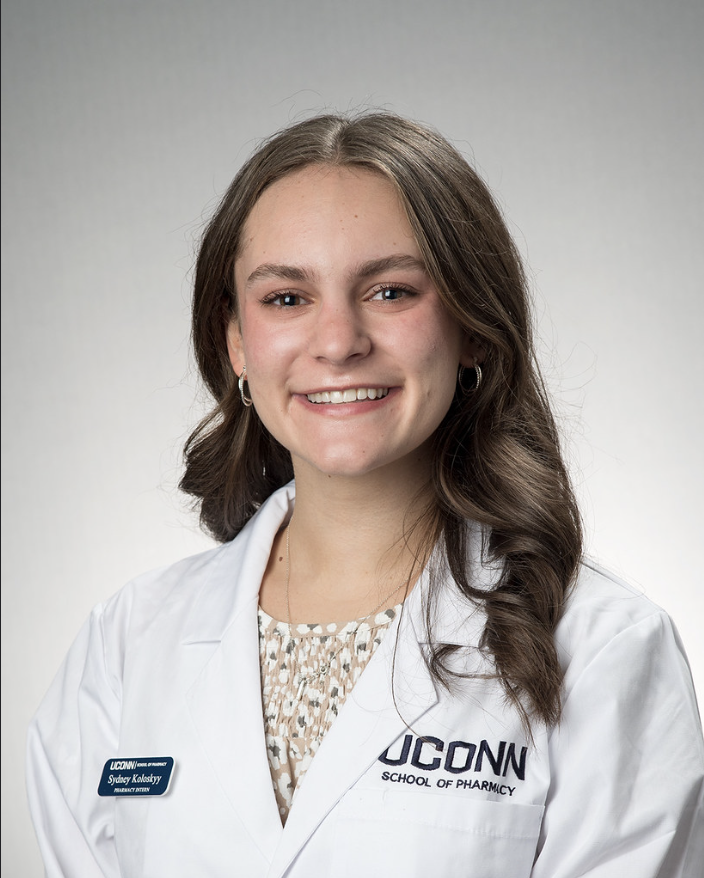 Sydney Kolosky, Pharm.D. candidate '26
Name: Sydney Kolosky

Pronouns: she/her/hers
Pharm.D Year: Pharm. D. Candidate 2026
Hometown, State/Country: Winsted, CT

Transfer student: No
Clubs/Orgs/Tracks:
American Society of Consultant Pharmacist (member)

Lambda Kappa Sigma, President-elect

No Friend Left nALoxONE (member)

Pharmacy First Year Experience Mentor

Pharmacy Student Government, P1 Representative

Student College of Clinical Pharmacy (member)

Student Pediatric Pharmacy Association Group (member)

School of Pharmacy Ambassador Program, Student Ambassador
Amanda Bean, Pharm.D. candidate '25
Name: Amanda Bean

Pronouns: she/her/hers
Pharm.D Year: Pharm. D. Candidate 2025
Hometown, State/Country: Shelton, CT

Transfer student: No
Clubs/Orgs/Tracks:
American Society of Consultant Pharmacists (President)

American Association of Psychiatric Pharmacists (PSG representative)

Lambda Kappa Sigma (member)

Phi Lambda Sigma (member)

Rho Chi Honor Society


School of Pharmacy Ambassador Program, Student Ambassador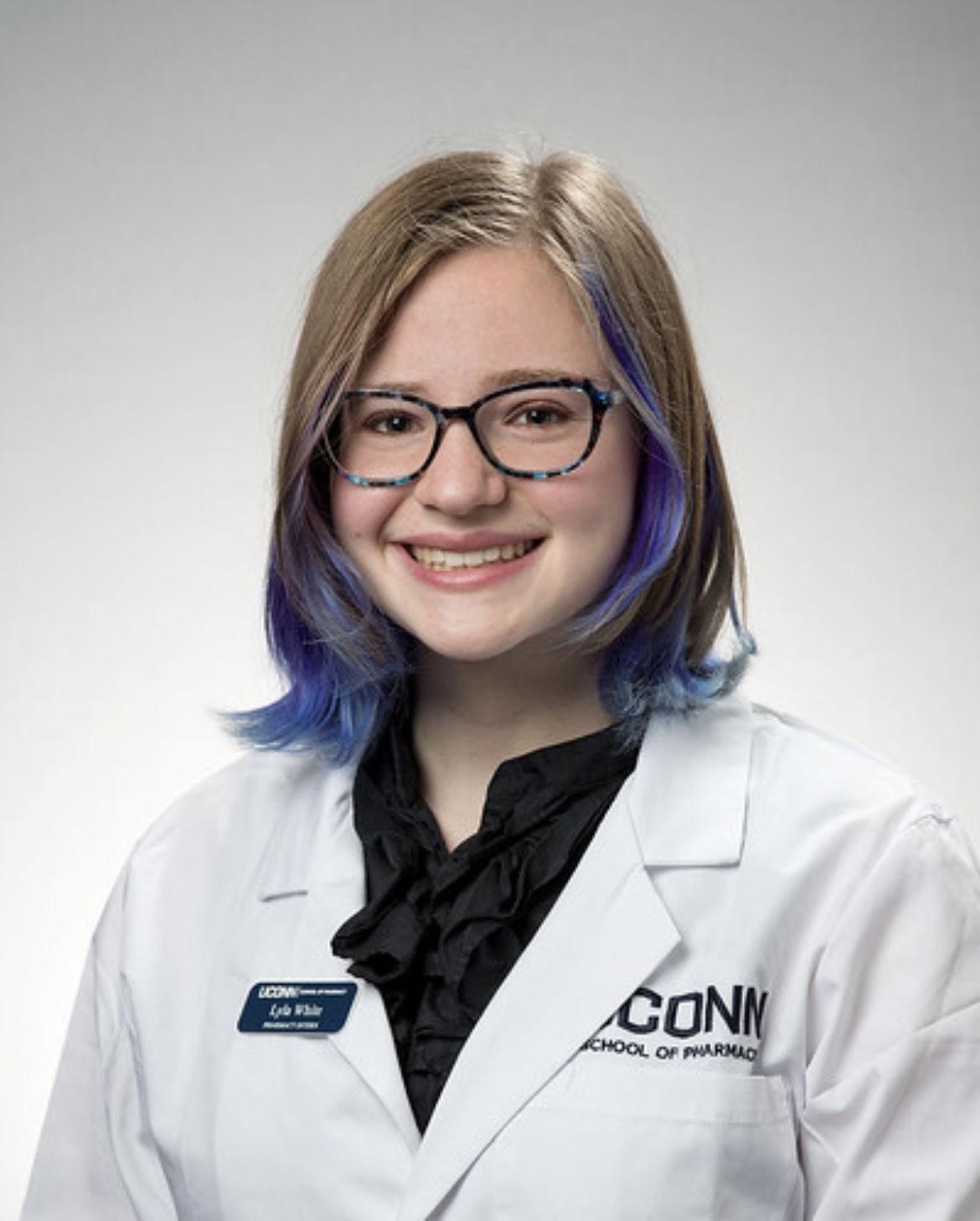 Lyla White, Pharm.D. candidate '26
Name: Lyla White

Pronouns: she/her/hers
Pharm.D Year: Pharm. D. Candidate 2026
Hometown, State/Country: Newington, CT

Transfer student: No
Clubs/Orgs/Tracks:
AMPC (member)

APhA (member and immunization committee member)

Climbing Team (VP)

Curriculum committee (P1 Representative)

Dr. Chaudhuri's lab (researcher)

Hillel (participant)

Honors in STEM (Secretary)

Honors Program

IPhO (member)

No Friend Left Naloxone (member)

PATH (peer mentor)

Peer Advisors (peer advisor)

SCCP (member)

School of Pharmacy Ambassador Program, Student Ambassador

STEM Scholar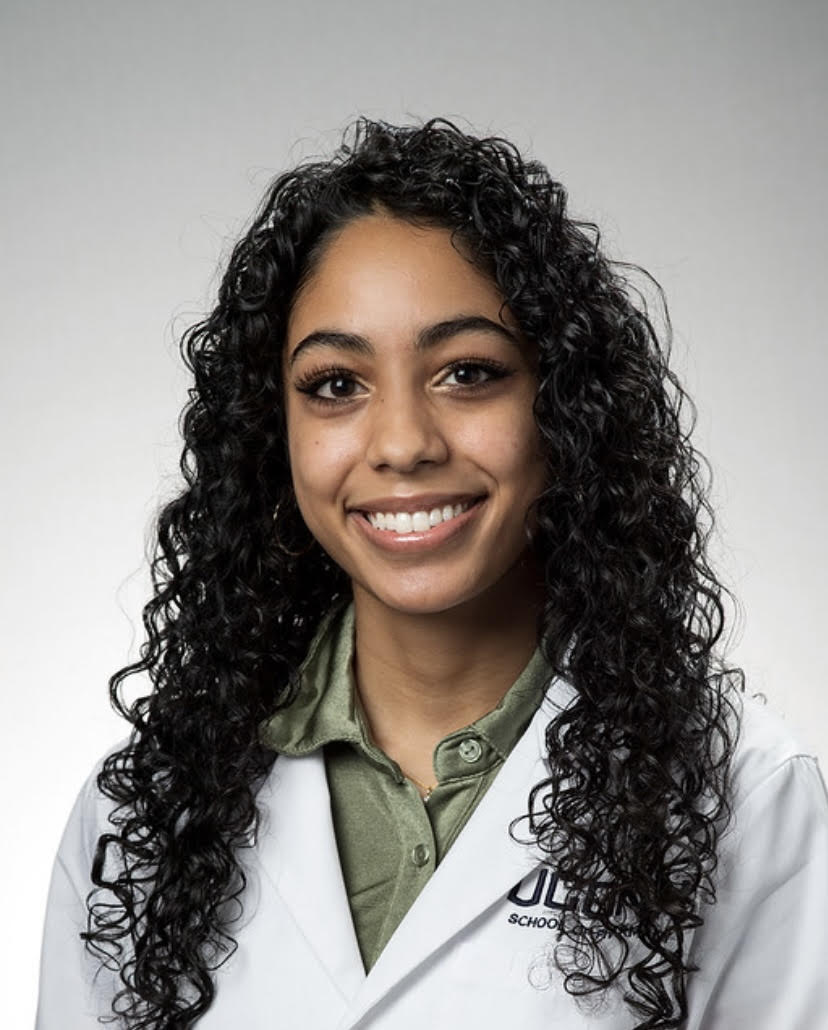 Roshni Karun, Pharm.D. candidate '25
Name: Roshi Karun

Pronouns: she/her/hers
Pharm.D Year: PharmD Candidate '25
Hometown, State/Country: Norwich, CT

Transfer student: No
Clubs/Orgs/Tracks:
Honors Program

Lambda Kappa Sigma, Project HOPE Chair 

Phi Lambda Sigma, Member

Rho Chi, Member 

School of Pharmacy Ambassador Program, Student Ambassador

Student National Pharmaceutical Association (SNPhA), President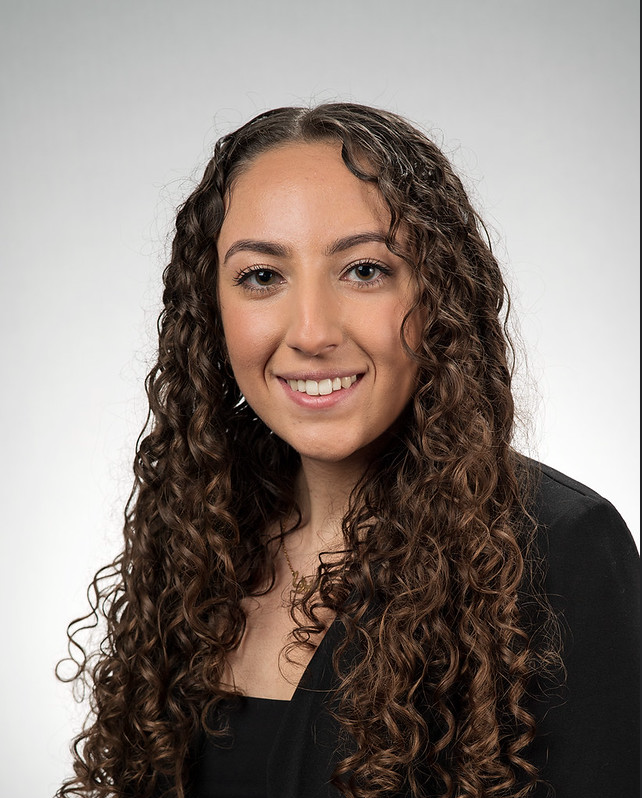 Merna Seleman, Pharm.D. candidate '25
Name: Merna Seleman

Pronouns: she/her/hers
Pharm.D Year: Pharm. D. Candidate 2025
Hometown, State/Country: Burlington, MA

Transfer student: No
Clubs/Orgs/Tracks:
Alpha Zeta Omega, Corresponding Signare

American Society of Consultant Pharmacist, Vice President

Leaders Track Scholar

Phi Lambda Sigma, Treasurer

School of Pharmacy Ambassador Program, Student Ambassador

Student Health Fair Co-chair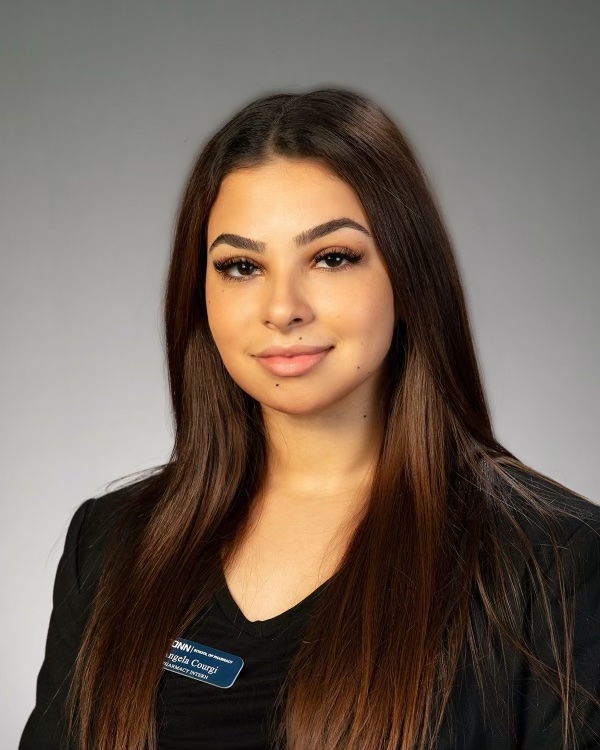 Angela Courgi, Pharm.D. candidate '25
Name: Angela Courgi

Pronouns: she/her/hers
Pharm.D Year: PharmD Candidate '25
Hometown, State/Country: New Fairfield, CT

Transfer student: No
Clubs/Orgs/Tracks:
Alpha Zeta Omega - Social Chair 

American Society of Consultant Pharmacists - Secretary 

Leaders Track Scholar

Phi Lambda Sigma - Historian

School of Pharmacy Ambassador Program, Student Ambassador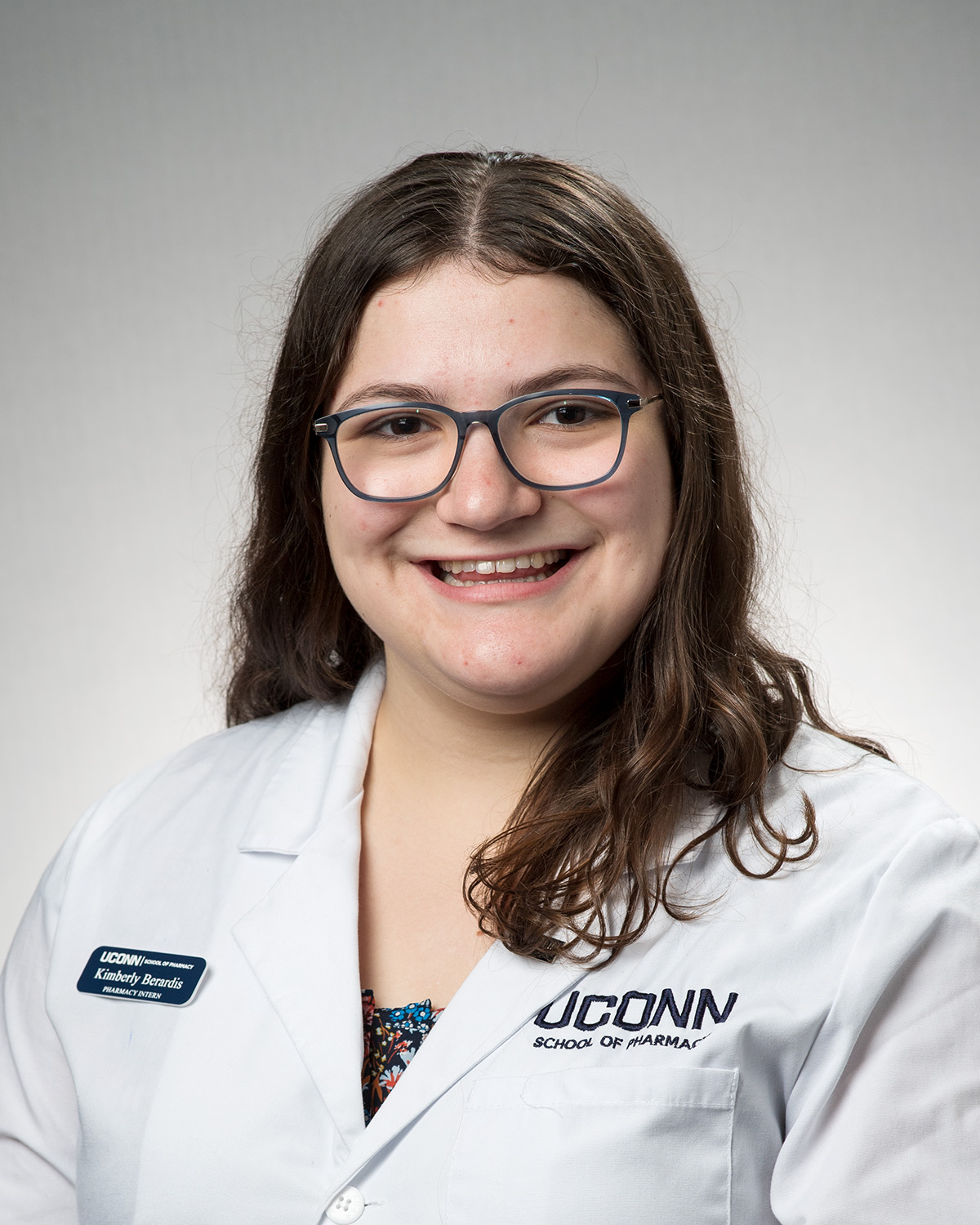 Kim Berardis, Pharm.D. candidate '25
Name: Kim Berardis

Pronouns: she/her/hers
Pharm.D Year: Pharm. D. Candidate 2025
Hometown, State/Country: Deep River, CT

Transfer student: No
Clubs/Orgs/Tracks:
Curriculum and Curricular Assessment Committee, Member

Honors Program

Lu Lab, Member

School of Pharmacy Ambassador Program, Student Ambassador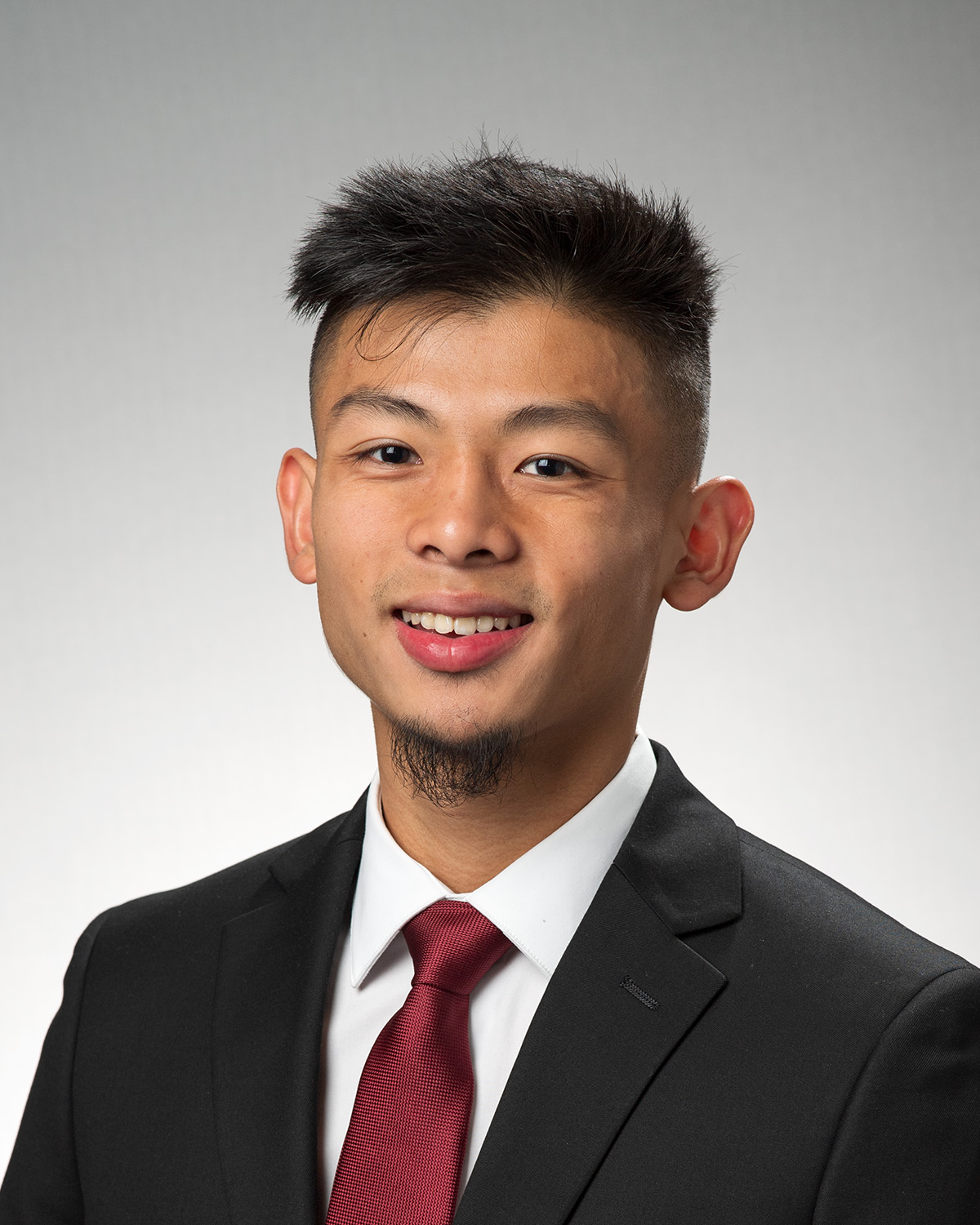 Alvin Tan, Pharm.D. candidate '25
Name: Alvin Tan

Pronouns: he/him/his
Pharm.D Year: PharmD Candidate '25
Hometown, State/Country: Westwood, MA

Transfer student: No
Clubs/Orgs/Tracks:
Alpha Zeta Omega - Pharmacy Student Government (PSG) Representative

American Society of Consultant Pharmacists - Member

Honors Program

Industry Pharmacists Organization - Member

Leaders Track

School of Pharmacy Ambassador Program, Student Ambassador

Student Health Fair Recruitment Committee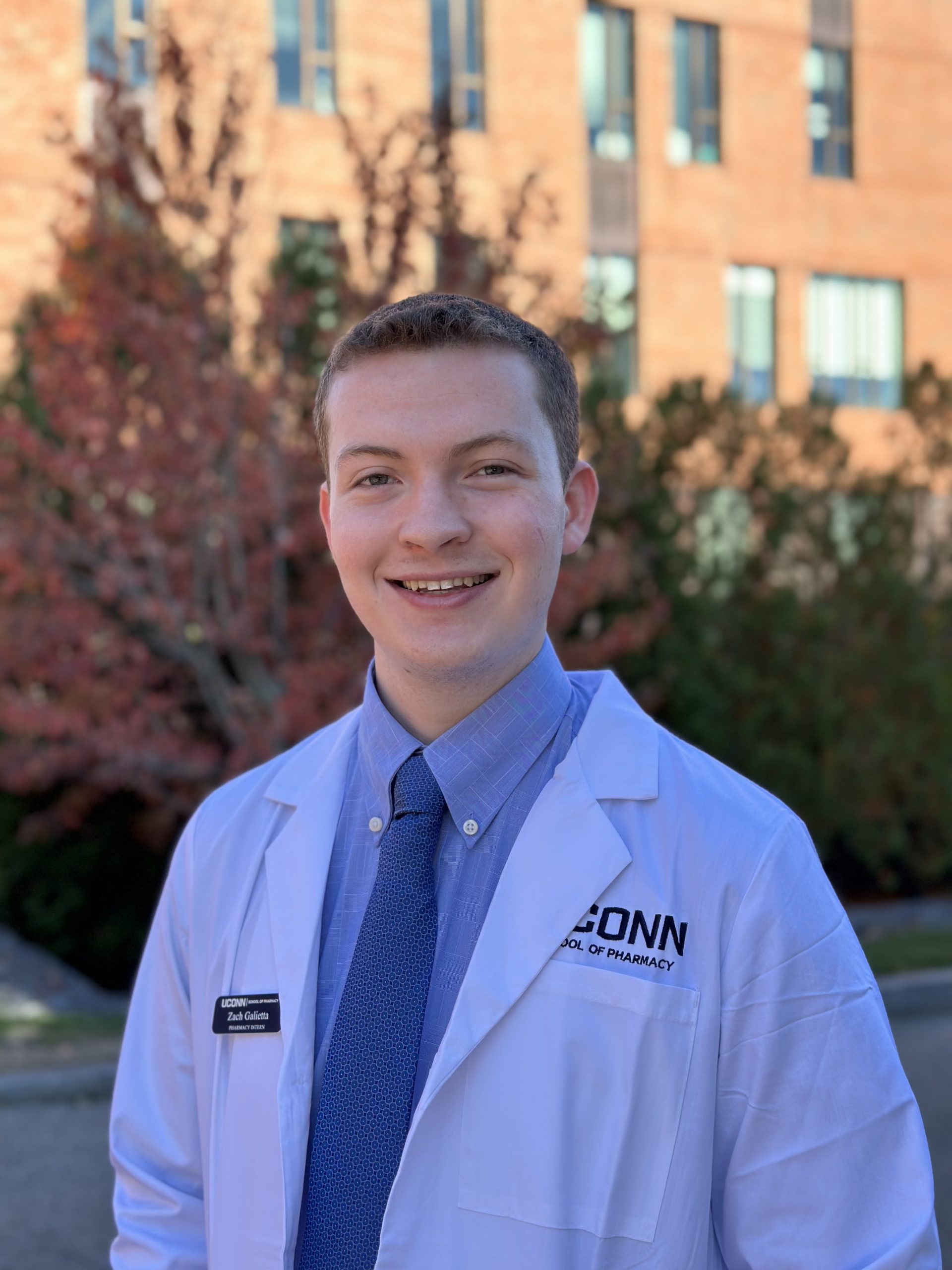 Zach Galietta, Pharm.D. candidate '26
Name: Zach Galietta

Pronouns: he/him/his
Pharm.D Year: Pharm. D. Candidate 2026
Hometown, State/Country: East Longmeadow, MA

Transfer student: No
Clubs/Orgs/Tracks:
Alpha Zeta Omega, Recruitment Chair

Curriculum & Curricular Assessment Committee, P1 Representative

Dean's Student Liaison Committee, P1 Representative

Honors Program

Peer Advising Program, Advisor

School of Pharmacy Ambassador Program, Student Ambassador

Student College of Clinical Pharmacy, Member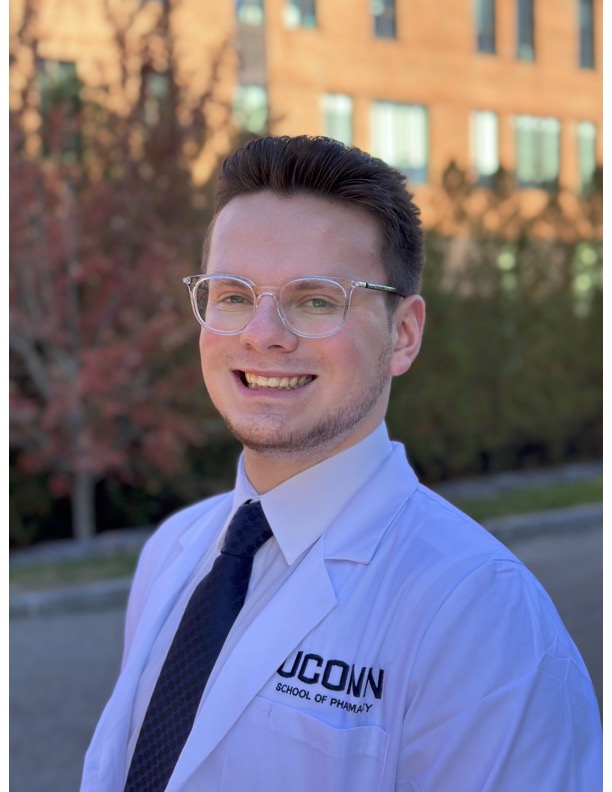 Kyle Grenier, Pharm.D. candidate '26
Name: Kyle Grenier

Pronouns: he/him/his
Pharm.D Year: PharmD Candidate '26
Hometown, State/Country: Watertown, CT

Transfer student: No
Clubs/Orgs/Tracks:
Alpha Zeta Omega, Director of Candidate Education

Club Running, Member

First Year Experience, Mentor

Honors Program

Peer Advising

School of Pharmacy Ambassador Program, Student Ambassador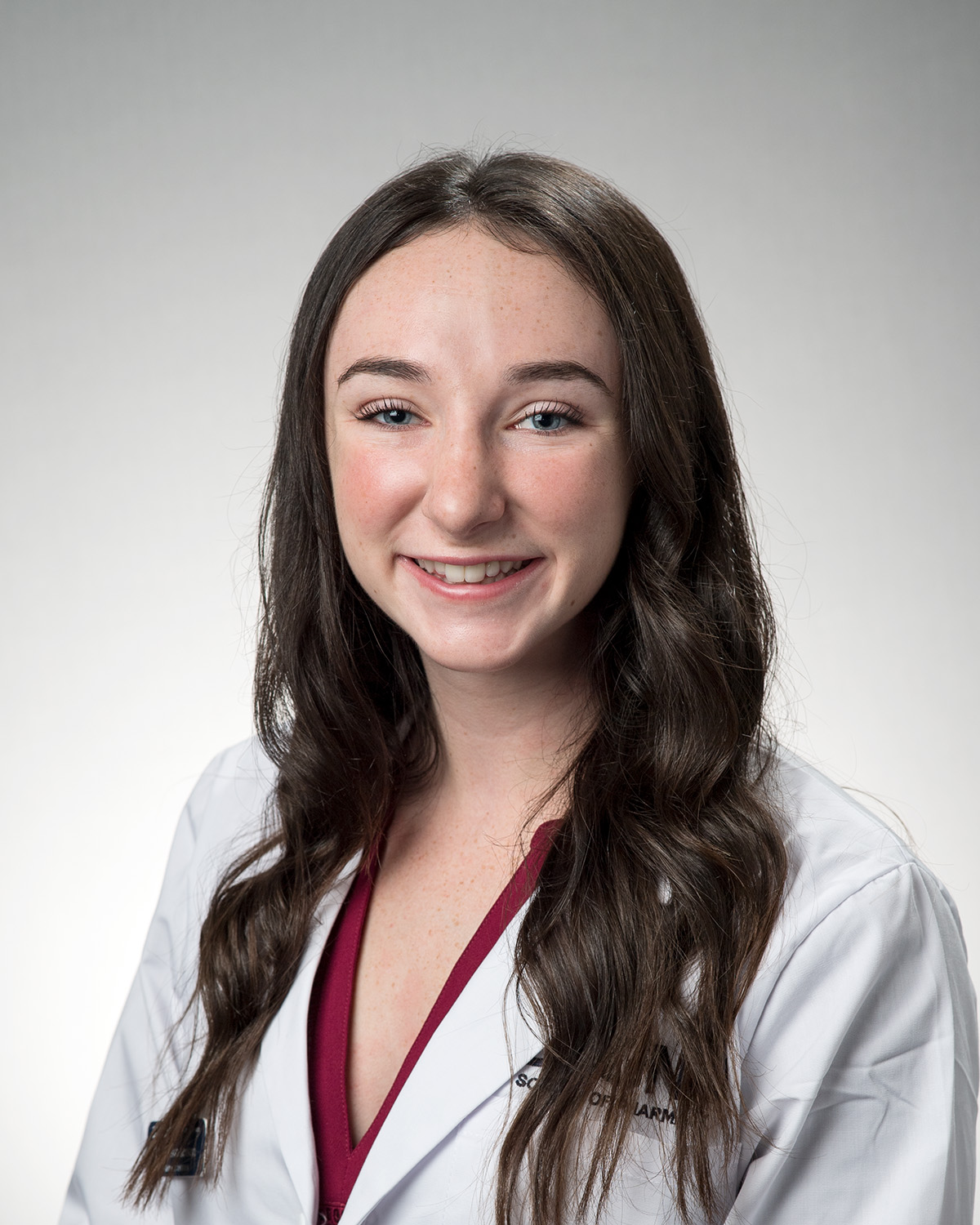 Carly Sanderson, Pharm.D. candidate '26
Name: Carly Sanderson

Pronouns: she/her/hers
Pharm.D Year: Pharm. D. Candidate 2026
Hometown, State/Country: Hopkinton, MA

Transfer student: No
Clubs/Orgs/Tracks:
Alpha Zeta Omega - Candidate Education Committee

ASCP-historian 

SCCP- member

School of Pharmacy Ambassador Program, Student Ambassador