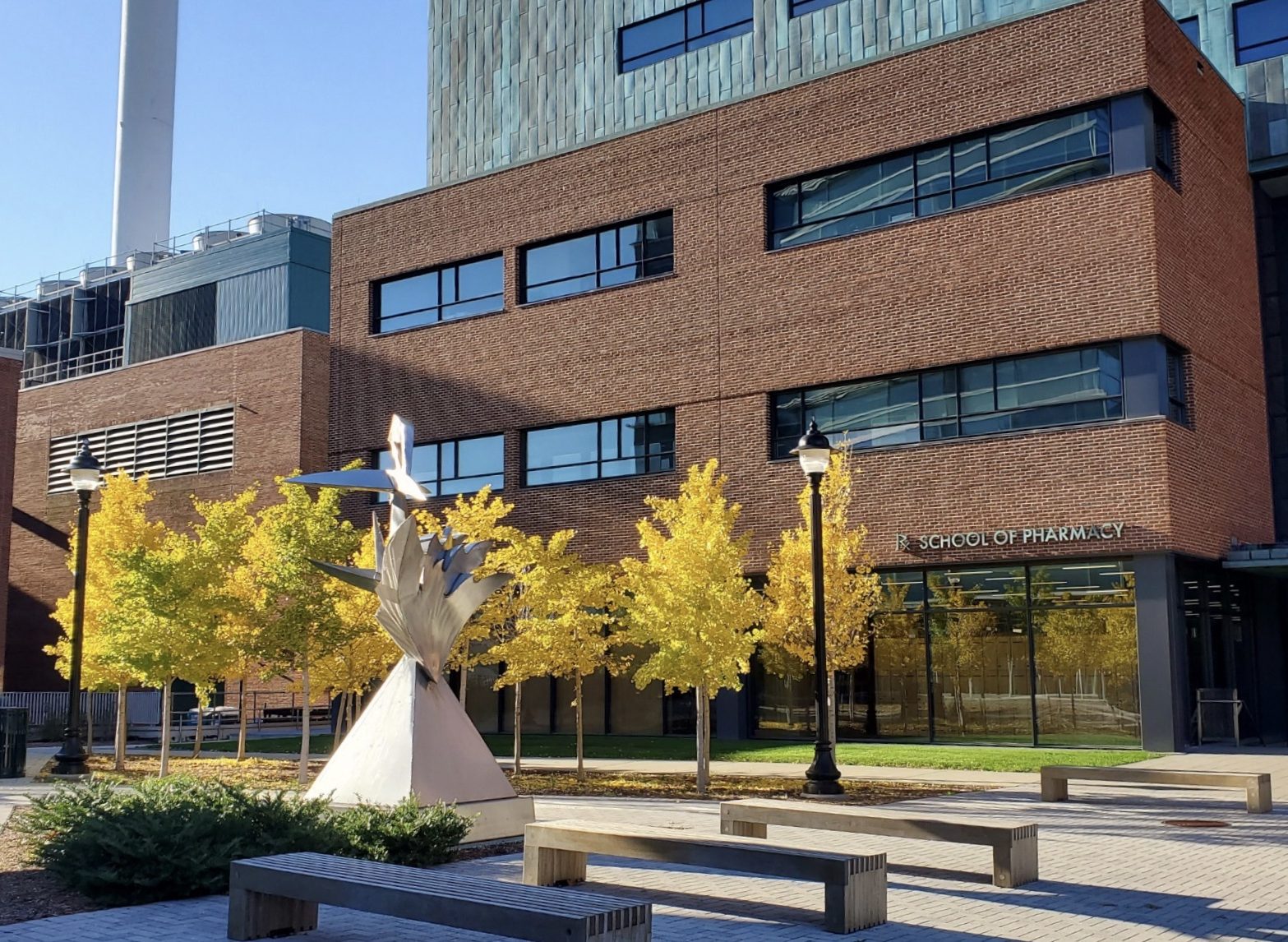 Join our team of award winning faculty and staff
The UConn School of Pharmacy is accredited by the Accreditation Council for Pharmacy Education (ACPE) and offers educational and experiential programming in pharmacy practice and pharmaceutical sciences (medicinal chemistry, pharmaceutics, and pharmacology and toxicology). Degrees offered include: B.S. in Pharmacy Studies, Doctor of Pharmacy (Pharm.D.) and, M.S. and Ph.D.in pharmaceutical sciences. The School also directs an extensive pharmacist continuing education and professional development program.
Pharmaceutical Sciences faculty research includes foci in drug design and discovery, drug metabolism and metabolomics, behavioral and molecular pharmacology, mechanistic toxicology, nanomedicine and drug delivery, epigenetics and noncoding RNA, pharmaceutical technology and manufacturing. Pharmacy Practice researcher foci include health outcomes, medication effectiveness, safety, and care effectiveness. The School was awarded the American Association of Colleges of Pharmacy's (AACP) Lawrence C. Weaver Transformative Community Service Award in 2021.
The following jobs are currently open at the UConn School of Pharmacy:
Assistant Professor (tenure track), Department of Pharmaceutical Sciences
Toxicology/Safety Assessment focus