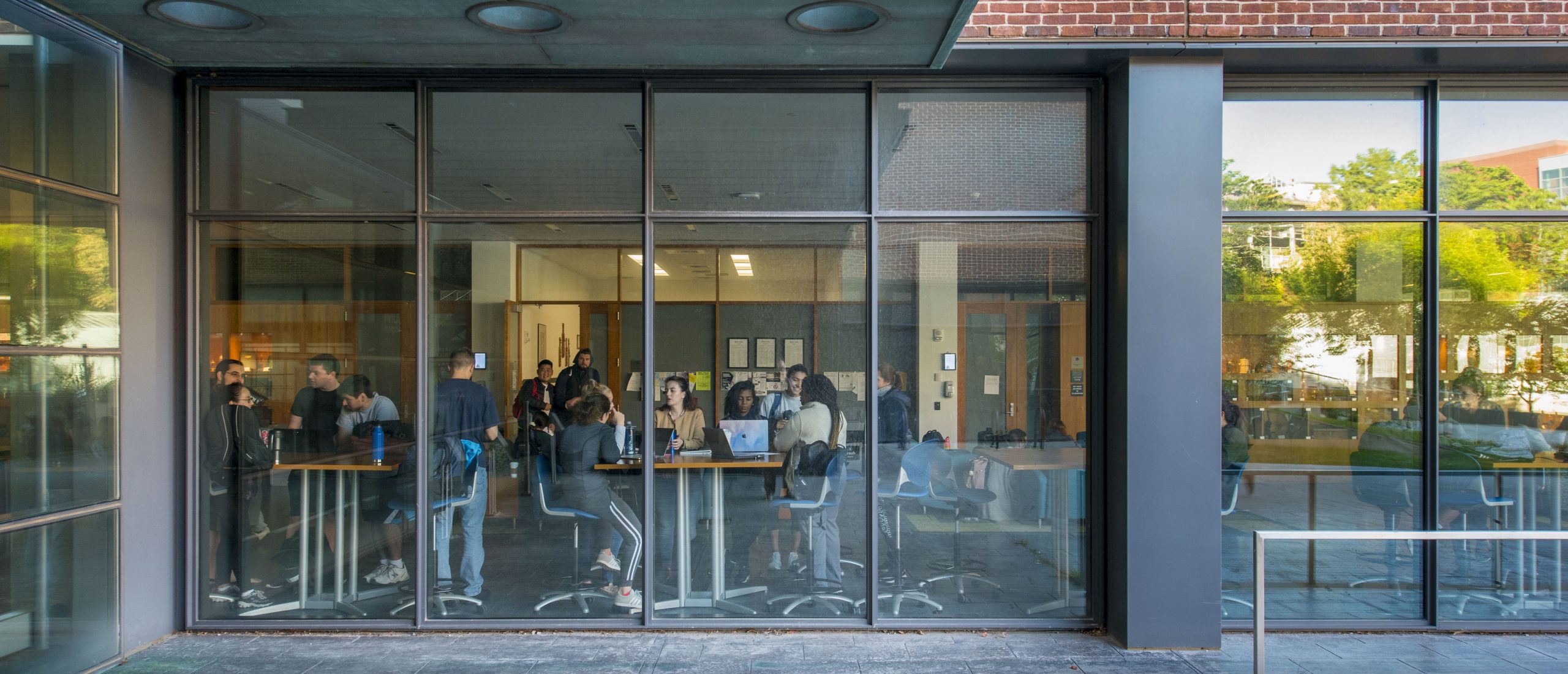 UConn School of Pharmacy's Advisory Board is comprised of School of Pharmacy alums and leaders in pharmacy who provide advice and counsel to the School of Pharmacy that forwards the School's mission of research, teaching, and service.  The School is appreciative of each individual's dedication to the Schools development and prominence both nationally and internationally.
If you are interested in connecting with an Advisory Board member, please email: pharmacy@uconn.edu.
2023 Active Advisory Board Members
Chair 
Sarah Thompson, Pharm.D.
Head of Clinical Operations, Programs & Strategy/Chief Clinical Operations Officer, Onduo
UConn '06; Cornell University
Vice Chair
Mary Inguanti, MPH
Vice President, Becton Dickenson
UConn '84, '97
Active Advisory Board Members
Amy Antipas, MS, Ph.D.
Senior Director, Worldwide R & D and Medicine, Pfizer, Inc.
UConn. '89; University of Kansas
Bakul Bhatnagar, Ph.D.
Senior Principal Scientist, Worldwide R&D, Pfizer, Inc.
UConn '06
Kerry Blanchard, Ph.D.
Vice President, Safety Assessment and Laboratory Animal Resources, Merck
UConn '94
Matt Bogdanffy, Ph.D.
Vice President, Nonclinical Drug Safety US, Boehringer Ingelheim Pharmaceuticals, Inc.
Northeastern University
Kevin W. Chamberlin, Pharm.D., FASCP
Associate Vice President and Chief Pharmacy Officer, UConn Health
UConn '01, '03
Margaret N. Essex, Pharm.D.
Sr. Medical Director Global Medical Affairs, Pfizer Biopharmaceuticals Group, Pfizer, Inc.
UConn '81; Medical College of Virginia/Virginia Commonwealth University
Christopher Fortier, Pharm.D. FASHP
President, Nephron Pharmaceuticals
UConn '03
Barbara L. Giacomelli, MBA/Pharm.D., FASHP
Executive Director, NJSHP
UConn '83; Widener University; University of Colorado
Gene Jay, BS
Director, Evernorth Business Development
UConn '87
James LaFlamme, MS
CEO Emeritus, BioPharma Global a division of Pace Labs
UConn '79; Indiana Wesleyan University
Darren Luon, Pharm.D.
Medical Oncology Pharmacist and PGY-2-Oncoclogy Residency Program Director, Yale-New Haven Hospital
UConn '13
Marielle Nyser, MA
Senior Manager, Cigna
UConn '92: Seton Hall University
Steve Pashko, BS
Regional Healthcare Director, Walgreens Co.
Massachusetts College of Pharmacy
Jason Poquette, BS, CSP
Director of Specialty and Outpatient Pharmacy, Dana Farber Cancer Institute
UConn '93
Karen M. Steele, Pharm.D.
Vice President of Pharmacy Services, Nuvance Health
University of the Pacific
Greg Susla, Pharm.D.
Retired
UConn '80; University of Florida
Eric Tichy, Pharm.D., MBA
Vice Chair, Supply Chain Management – Formulary/Pharmacy, Mayo Clinic
UConn '01
Nathan Tinker, Ph.D.
CEO, Connecticut Pharmacists Association
Fordham University
Faculty Representatives
Lisa Holle, Pharm.D.
Clinical Professor of Pharmacy Practice, UConn School of Pharmacy
University of Wisconsin, Madison
Dennis Wright, Ph.D.
Professor of Medicinal Chemistry, UConn School of Pharmacy
Ohio University
Pharm.D. Representative
Ashley Roding, B.S. (Pharm.D. '25)
Professional Student Representative UConn School of Pharmacy
Graduate Student Representative
Hangyu (Bella) Wu, MS
Graduate Representative UConn School of Pharmacy
University of Southern California; UConn '26
Emeritus Board Members
Darlene Able (1980)
Ann-Louise Almeida
Eric Arlia
Suresh Babu (1987)
Jim Baxter
Michele Belsey
Robert Bepko, Jr. (1977)
Lydia Borysiuk
Mark Brackett (1978)
Richard Carbray, Jr. (1975)
Jeffrey Casberg (1986)
Debroah Chyun
Bob Dana (1963)
Angelo DeFazio (1985)
Joseph DeLucia (1965)
Barbara Deptula (1978)
William Dewey (1967)
Marion Ehrich (1976)
Peter Farina (2014)
Deborah Faucette (1980)
Jean Gagnon (1963, 1968)
Marghie Giuliano (1975)
Rachelle Goto (1976)
Greg Gousse (1971)
Bill Hait (1965)
Dan Haron
Mike Heffernan (1987)
Leslie Higgins
Sarah Kelly
Allison Kiene (1988)
Gerald Koblin (1960)
Janet Kozakiewicz (1979)
Ken Lalime (1979)
Lucinda Maine
Kimberly Metcalf (1993)
Scott Obach
Jennifer Osowiecki (1986)
Joseph Palo (1973)
Joe Papa (1978)
Erica Peitler (1988)
Bob Pinco (1966)
Charlene Polino (1981)
Glen Potvin (1987)
David Rosen (1978)
Michael Rubino (1975)
Mark Rubino (1973)
Ed Schreiner (1982)
Dave Sencabaugh
George Spratto
Michael Starkowski (2011)
Roger Stoll (1973)
Lisa Stump (1991)
Papatya Tankut
Elliott Tertes (1962)
Matt Wallace (1980)
Margaret Weaver (1980, 1990)
Jeannette Wick (1979)