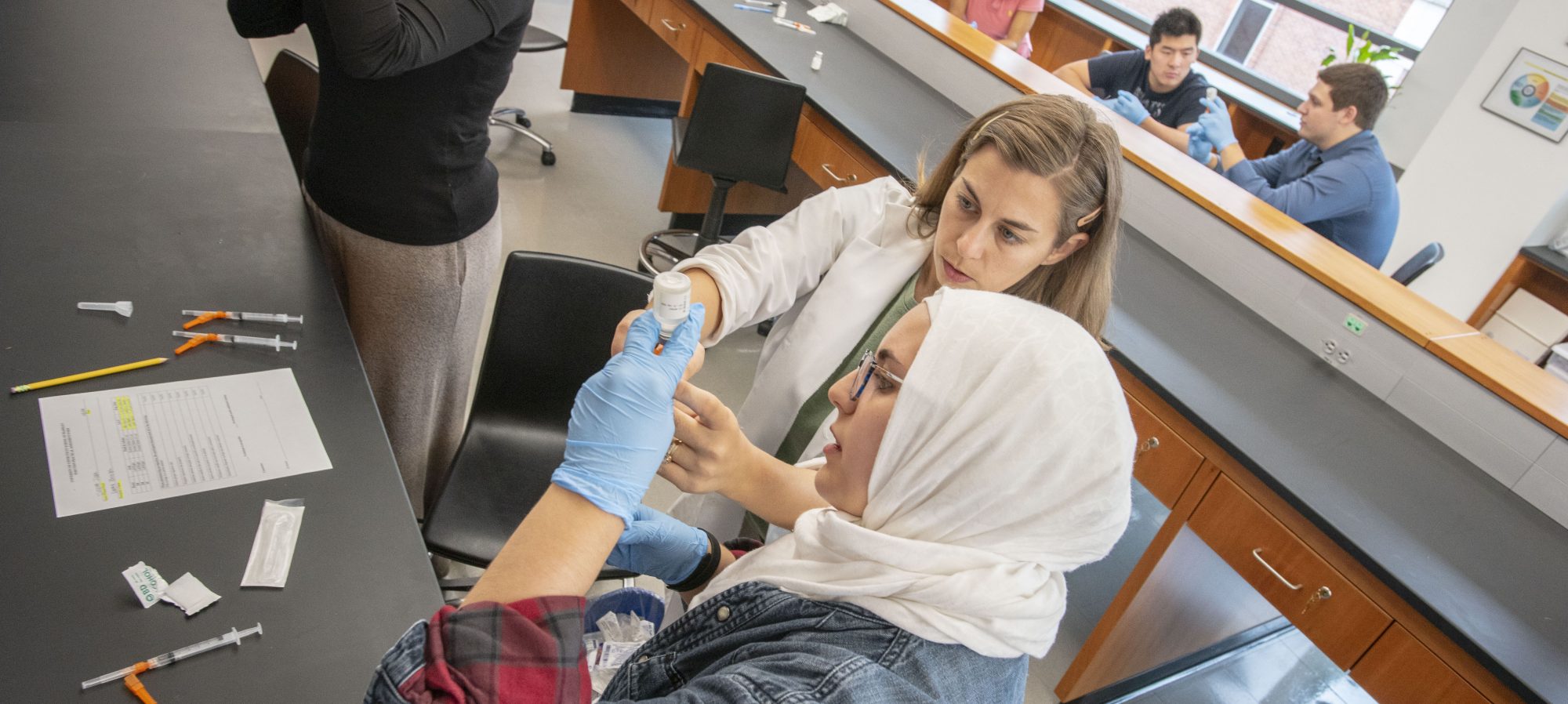 Department of Pharmacy Practice faculty organize and participate in a diverse variety of projects and initiatives designed to support underserved and sick citizens in the State of Connecticut contributing towards UConn's role as a Land and Sea Grant University. These projects are integrated with the educational needs and interests of our students.
Overview of Activities: Health Fairs/Health Events, Local Community Programs and Initiatives, Innovative Engagement Projects, Media and Social Media Drug and Disease Information, Pipeline/Career Presentations, School Activity Awards, and Recognition and Service. Our longstanding commitment to public engagement has earned recognition from UConn (four faculty and a student team have received the Provost's Award for Public Engagement), Connecticut (Hartford Business Journal - Healthcare Heroes Award), and national organizations (AACP Weaver Award for Public Engagement). Our faculty and students collaborate with state agencies such as the Department of Public Health, Department of Consumer Protection, and Department of Mental Health and Addiction Services to extend health services to the citizens of the State of Connecticut. This included training hundreds of new vaccinators to provide COVID-19 vaccines to patients in the State of Connecticut and traveling the State with a mobile FEMA unit providing vaccinations to rural and urban underserved areas.
Our faculty practice in collaboration with other health care professionals in a wide variety of settings throughout the state with the goal of advancing the care of patients. This work combines scholarship, research and the application of leading-edge practice models in collaboration with other health care professionals towards improving our overall health as well as developing the next generation of pharmacists. Our faculty's work has resulted in numerous publications as well as acclaim by peers and leading health related associations.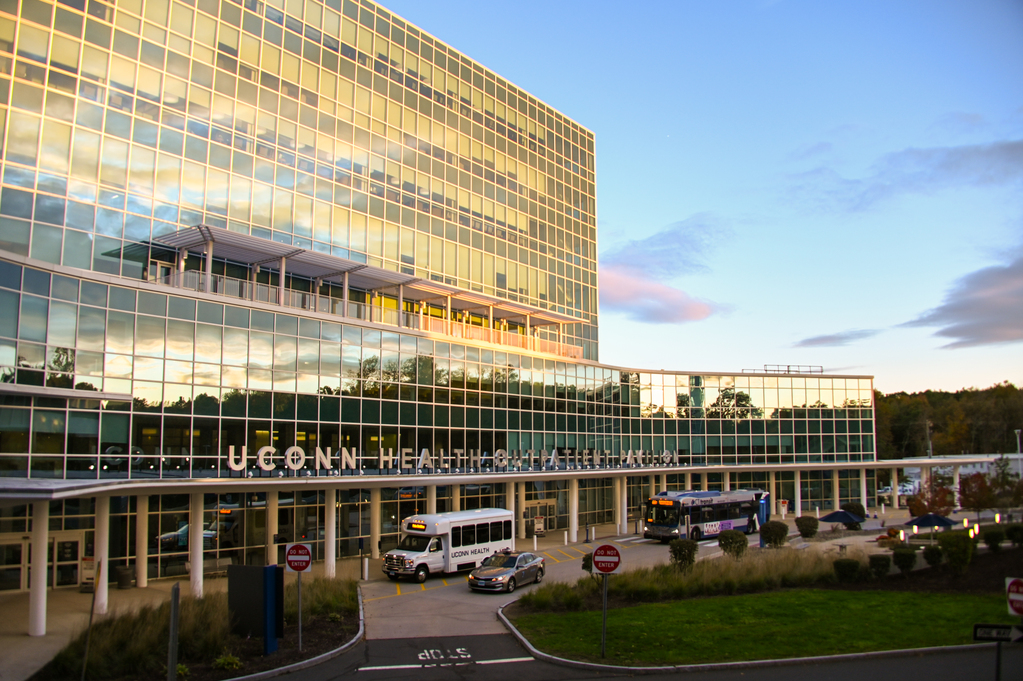 Health Disparities
Our students are actively involved in a diverse and evolving mix of projects focused on improving the care of people who have challenges obtaining health care. While there are many reasons why health care disparities exist, under the guidance and support of our faculty and educational program and often in collaboration with other health disciplines, our students provide care designed to help narrow the gap between health care need and availability. Students benefit from the rich learning opportunities embedded in these diverse projects while helping to address real needs.
Our students are regular volunteers at migrant farm worker clinics, Covenant Soup Kitchen, and South Park Inn. Many become Urban Service Track scholars and work on interdisciplinary health care teams to provide care to traditionally under-served populations.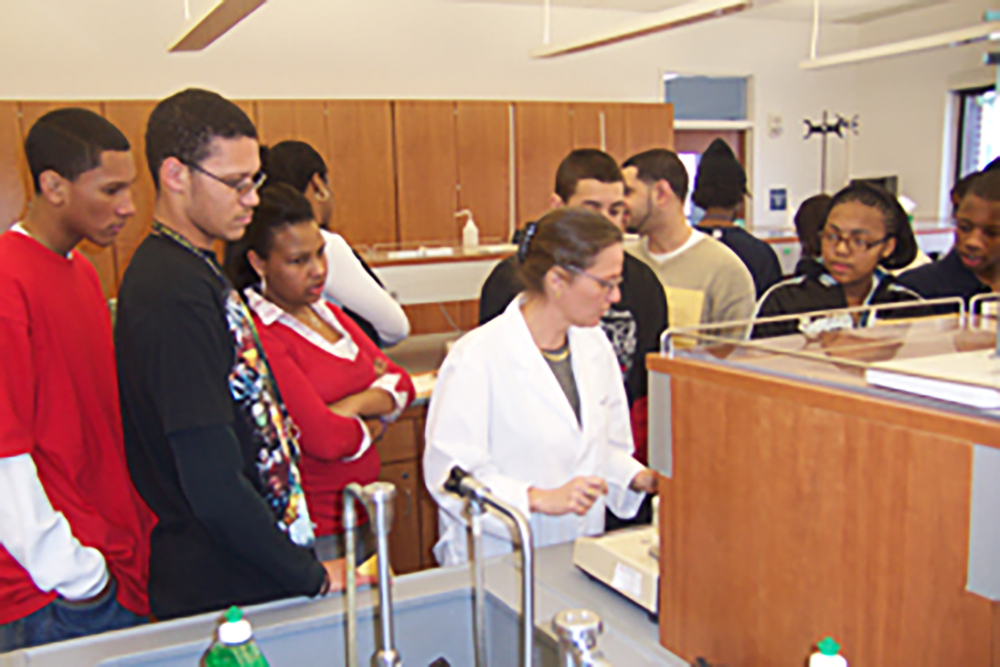 Urban High School Initiatives
Our school devotes resources and energy towards helping high school students better understand the profession of pharmacy and the opportunities available within it. Through a variety of field trips and presentations, our students help stimulate within Connecticut's high school population, an awareness of and an interest in pharmacy. The school also provides resources for pharmacists who are called upon to participate in a career day events. Contact the Office of Public Engagement for a copy of our presentation materials.
Our reputation for working with urban high school programs has spread to cities such as New Britain, Hartford, and Bridgeport as the popularity of our program grows. We have also continued our work with the Stratford school system. Students from each of these school districts visited with our students either at our campus or at their location. In addition to these larger visit based projects, our presentations on pharmacist preparation and careers have been updated and made available to a number of pharmacists throughout the state from Stamford to Granby for them to use in their local school career day events.
Faculty Public Engagement Activities
Our faculty serve a broad-based constituency ranging from providing health care to the citizens of Connecticut and beyond, to cutting-edge research into diseases and ways in which pharmaceutical products can be developed and used to affect positive outcomes.
Student Project Areas
Service learning is an integral component of the School of Pharmacy. Not only do students garner real world expereience, they provide a valuable service to the residents of the State of Connecticut.
Our students are engaged in numerous service activities including:
Health Fairs/Health Events
Local Community Programs and Initiatives
Innovative Engagement Projects
Pipeline/Career Presentations
Health/Medically-related Topics