C. Michael White
Pharm.D., FCP, FCCP
Department Head & Distinguished Professor of Pharmacy Practice
Department of Pharmacy Practice
---
Educational Background
Fellowship, UConn School of Pharmacy/Hartford Hospital, 1998
Pharm.D., Albany College of Pharmacy, Albany, NY, 1996
B.S., Pharmacy, Albany College of Pharmacy, Albany, NY, 1994
Responsibilities
Administration, Teaching & Scholarship
Teaching Expertise
Dr. White's teaching focuses on cardiovascular drugs and nutrition, ethics and leadership, and the sustainability of the healthcare system. He has been selected "Teacher of the Year" four times and received the University's higher teaching award, the UConn Center for Excellence in Teaching and Learning (CETL) Teaching Fellow.
Research Interests
Dr. White's research interests are in the areas of cardiac care, comparative effectiveness, and preventing adverse events from drugs, devices, herbs, and substances of abuse. His ~490 peer reviewed publications have resulted in 15,493 citations, H-index of 64, and i10 index of 238; placing him within an elite group of scholars. His work has been published in JAMA, Lancet, Annals of Internal Medicine and Circulation (among others) with research coverage by NBC Nightly News, Good Morning America, BBC, CNN, NY Times, Washington Post, PBS NewsHour, Prevention Magazine and hundreds of other (inter)national media outlets with 28 publications receiving an Altmetric Score of over 100. Research awards include the ACCP Young Investigator of the Year, AACP Lyman Award, and six-time recipient of the ASHP Foundation Drug Therapy Research Award. In 2016 he received the ASHP Award for Sustained Contributions to the Literature, a lifetime achievement award for scholarly excellence.
Public Engagement
Dr. White appeared on The Dr. Oz Show in January of 2018, and has been quoted in media pieces for Newsweek, CBC, NPR News, Colin McEnroe Show, USA Today, Huffington Post, and hundreds of other media sites, and has OpEd pieces with over 1,390,5800 readers for The Conversation. He had a recurring segment on NBC30 and then FOX61 in CT from 2007 to 2021 where he shared medical news with the public.
He has worked on migrant farmworker health clinics and in homeless shelters. During COVID-19 he helped spearhead the training of hundreds of new vaccinators across Connecticut in collaboration with the Department of Public Health and personally supported immunization clinics in underserved cities and rural towns on the FEMA mobile unit.
For his work with the media and in the community, he received the Provost's Award for Public Engagement (Faculty Category) in 2014 and for his teams' work on combatting COVID-19 misinformation through the creation of YouTube Videos on vaccinations in 5 languages, they won in 2021 (Student-Faculty Team) as well. He was on a team that won the AACP Weaver Award for Public Engagement in 2021 and the Hartford Business Journal COVID Healthcare Hero's Award in 2021. He is a longstanding member of the national ASHP Research Advisory Committee and is currently its vice-chair.
You can follow Dr. White on Twitter @CMichaelWhite2. He is on the editorial boards of the Annals of Pharmacotherapy and Pharmacy Practice News.
Clinical Interests
Improving clinical outcomes for patients with heart disease
Professional Affiliations
Fellow of American College of Clinical Pharmacy and American College of Clinical Pharmacologists. Member of the American Society of Health System Pharmacists, American Association of Colleges of Pharmacy, and Connecticut Pharmacists Association
Practice Site
Hartford Hospital
80 Seymour Street, CB 309
Hartford, Connecticut 06102
Selected Publications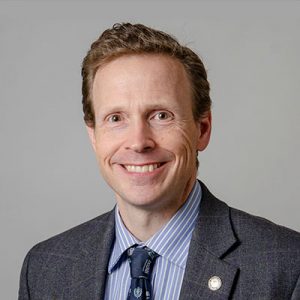 | | |
| --- | --- |
| Email | charles.white@uconn.edu |
| Phone | (860) 972-2469 |
| | (860) 486-4683 |
| Fax | (860) 486-8152 |
| Mailing Address | 69 North Eagleville Road, Unit 3092 ∙ Storrs, Connecticut 06269-3092 |
| Office Location | School of Pharmacy, Room 333 |
| Campus | Storrs |