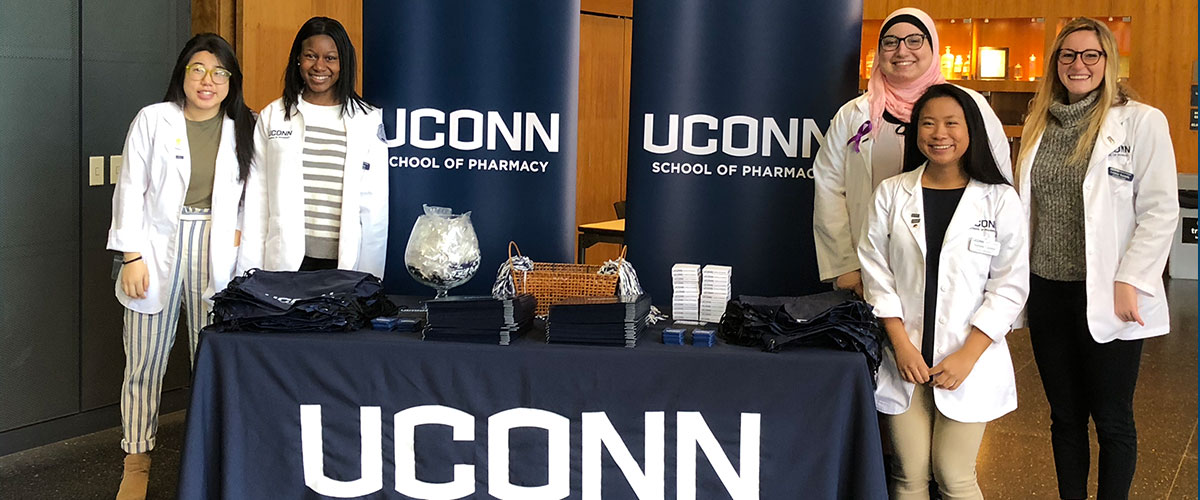 Undergraduate Open Houses and Tours
The School of Pharmacy participates in University sponsored  undergraduate open house events each year. Prospective students that are just beginning their college search are encouraged to attend one of two fall open house events. After your introduction to UConn you can attend a 30 minute information session at the School of Pharmacy, take a tour given by a current pharmacy student and have the opportunity to ask questions. B.S. and Pharm.D. students, please join our mailing list here.
Graduate Student Open Houses and Tours
Graduate students are encouraged to visit and tour the campus or talk virtually with a faculty member. Please be in touch via the Department of Pharmaceutical Sciences inquiry form. We look forward to learning more about your interests.
All tour participants and tour guides must follow CDC guidelines when visiting the School.
Open Houses Fall 2022
Fall Open House is specifically intended for high school students who are exploring the University. Transfer students are also welcome.
Fall 2022 Open House days that include School of Pharmacy presentations are:
Sunday, October 17 or Saturday, November 6
Open House registration will be through Undergraduate Admissions.
Request a Private or Group Tour
Talk to a Student Ambassador