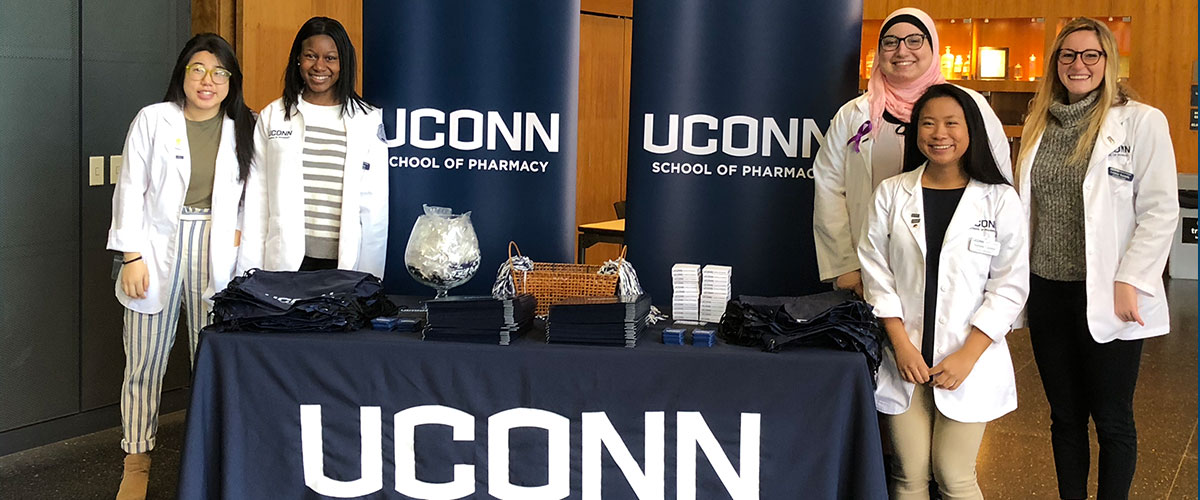 Undergraduate Open Houses and Tours
The School of Pharmacy participates in University sponsored  undergraduate open house events each year. Prospective students that are just beginning their college search are encouraged to attend one of two fall open house events. After your introduction to UConn you can attend a 30 minute information session at the School of Pharmacy, take a tour given by a current pharmacy student and have the opportunity to ask questions.
Graduate Student Open Houses and Tours
Graduate students are encouraged to visit and tour the campus or Skype with a faculty member. Please be in touch using the form below or email pharmacy@uconn.edu. We look forward to learning more about your interests.
All visitors can arrange a tour by filling out the below form:
Open Houses 2020
Spring open house is specifically intended for high school seniors who have been accepted to the university. UConn Bound Day is April 4, 2020.
Spring events are now online due to concerns over  COVID-9. The School of Pharmacy's accepted students virtual open house will be April 15, 2020 from 4-4:45 pm. Link info will be posted on UConn's Virtual Experiences page, and accepted students will receive an email.
Prospective undergraduate students, come to a fall 2020 UConn Open House and visit the School of Pharmacy in a special break-out session during your visit to UConn. Upcoming Open House dates are: Saturday, October 3 and Sunday, October 25, 2020.
If you are unable to make one of the open house dates, you can schedule a campus tour using the form below or you can Skype with a pharmacy student.
Any questions? Email pharmacy@uconn.edu
Request a Private or Group Tour
Talk to a Student Ambassador