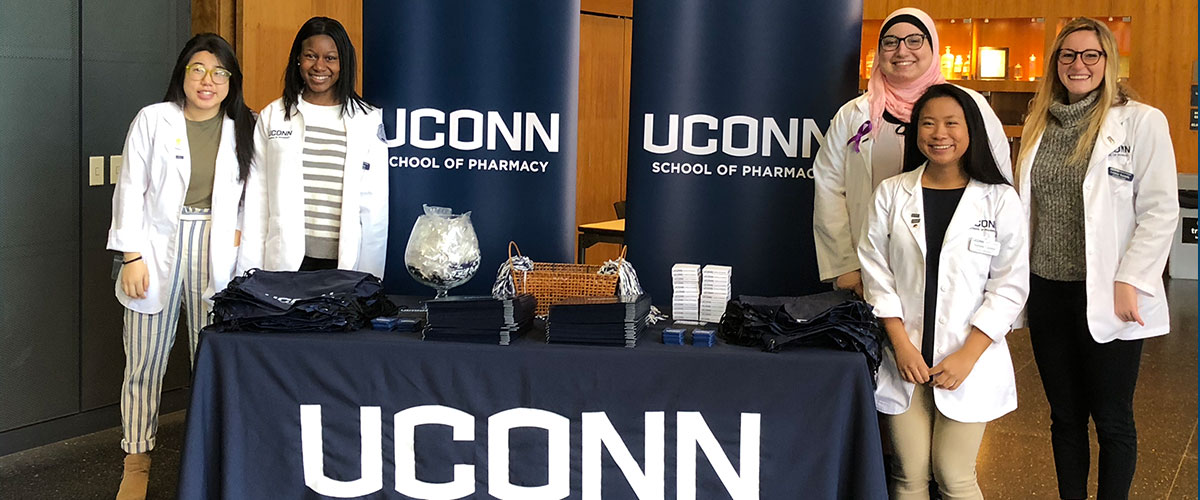 Undergraduate Open Houses and Tours
The School of Pharmacy participates in University sponsored  undergraduate open house events each year. Prospective students that are just beginning their college search are encouraged to attend one of two fall open house events. After your introduction to UConn you can attend a 30 minute information session at the School of Pharmacy, take a tour given by a current pharmacy student and have the opportunity to ask questions.
Graduate Student Open Houses and Tours
Graduate students are encouraged to visit and tour the campus or Skype with a faculty member. Please be in touch using the form below or email pharmacy@uconn.edu. We look forward to learning more about your interests.
All visitors can arrange a tour by filling out the below form:
CDC regulations require that tours consist of a single guest or family at a time. There cannot not be multiple people or families in a single tour. All participants and tour guides should wear masks and follow CDC guidelines.
Request a Private or Group Tour
Talk to a Student Ambassador